Celebrating our 1000th orthopaedic robotic procedure using Mako robotic technology
By SVPHNS staff
Orthopaedic Specialists at St Vincent's Private Hospital Northside have been utilising advanced surgical technologies for years. Professor Ross Crawford worked alongside a fellow orthopaedic surgeon in May 2016 to perform the first robotic hip replacement surgery in Australia. In June 2015, they were the first on Australia's eastern seaboard to perform partial knee replacement surgery with robotic-arm assisted technology.
Fast forward five years to 2020 and St Vincent's Private Hospital Northside is celebrating its' 1000th orthopaedic robotic procedure performed using the Mako robotic system. A technology that provides surgeons with real time visual and tactile feedback throughout procedures.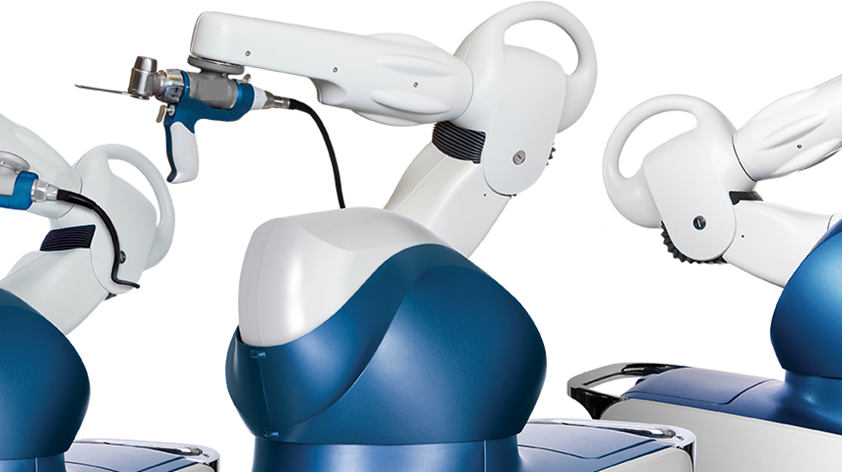 "The Mako robotic system was introduced to Australia five years ago and St Vincent's Private Hospital Northside has been at the cutting-edge of this surgery since its' inception," says Professor Crawford.

Prof Crawford is among the experienced team of robotic surgeons at St Vincent's Private Hospital Northside. Together, the team celebrated the 1000th orthopaedic robotic procedure at the hospital in July 2020.
Since introducing robotic technology five years ago, the hospital's orthopaedic robotic program rapidly expanded to accommodate a larger scope of procedures including full knee and hip replacement surgeries. Today, there are over 10 orthopaedic surgeons at the hospital skilled in performing advanced robotic assisted surgeries operating on people in need of joint replacements due to diseases such as arthritis, and other degenerative conditions.
Professor Ross Crawford
Professor Crawford is an Orthopaedic Surgeon with a special interest in lower limb joint replacement; his principal interests are hip and knee replacement, and knee arthroscopy.