St Vincent's Darlinghurst campus leading new trial to reduce the risk of stroke
Dr Brendan Gunalingam, Interventional Cardiologist
A revolutionary type of treatment to reduce the risk of stroke is now being trialled at St Vincent's Darlinghurst Campus. Interventional Cardiologist, Dr Brendan Gunalingam is the lead investigator for the trial in Australia over the next five years. Working across the St Vincent's Darlinghurst campus, the lead site for the trial, Dr Gunalingam is interested to see whether more patients can benefit from the treatment.
A tiny implant known as the Watchman Flx is the new treatment being trialled. The implant is used to treat conditions like atrial fibrillation, a condition where an irregular heartbeat can cause blood to pool and clot. About half a million Australians live with atrial fibrillation and current treatment options include blood thinners, however, the Watchman Flx is a revolutionary innovation to treat this. The implant is inserted inside the heart and seals off the area where blood clots develop, as a first line of defence against stroke.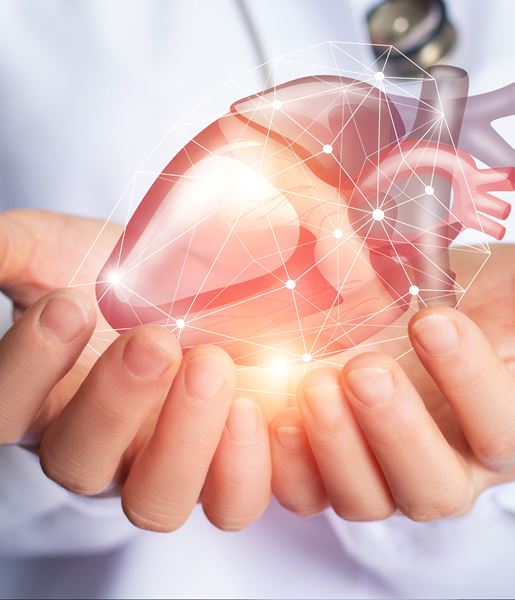 "The ability to give a patient a one stop fix where you don't have to worry about blood thinning is quite a game changer. Minimally invasive treatment options, like the Watchman are a viable alternative to blood thinners. It is currently only available to those who cannot take blood thinners, however we are interested to see if this can extend to a wider cohort," Dr Gunalingam said.

This is just one of the latest innovations and technologies being used at St Vincent's.
Dr Gunalingam says, "The cardiology services at St Vincent's Darlinghurst are delivered by highly experienced specialists, and supported by a team of healthcare professionals that offer advanced cardiac treatment options to our patients. We are leaders in our field, performing a high volume of procedures each year. Our collaboration means we are a team of experts that work together to deliver great outcomes for our patients."

St Vincent's Private Hospital Sydney is located in the heart of the well-known St Vincent's Health Campus in Darlinghurst including St Vincent's Hospital Sydney. With over 20 years' experience in complex coronary and structural interventional procedures, Dr Gunalingam is one of our leading interventional cardiologist working across St Vincent's Private and Public Hospitals.
Find out more about Dr Gunalingam here.
See the Ch9 story, 12 November 2021, here.