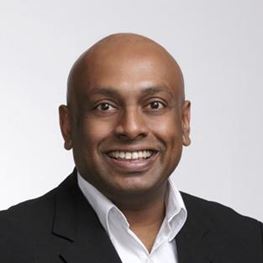 Dr Brendan Gunalingam
MBBS, FRACP, FCSANZ, FSCA(USA)
Languages: English
Make a booking
Areas of Interest
Coronary interventions
Structural cardiac interventions
St Vincent's Private Hospital Sydney, NSW
Suite 804
St Vincent's Clinic
438 Victoria Street
Darlinghurst NSW 2010
T: 1300 723 170
F: (02) 4324 6051
Biography
Dr Brendan Gunalingam is an interventional cardiologist with over 18 years' experience in complex coronary interventional procedures.
Brendan graduated from the University of Sydney and completed his specialist training at St Vincent's Hospital, before undertaking post-fellowship interventional training at St Vincent's and Prince of Wales Hospitals in Sydney. He then pursued further interventional training overseas and worked as a consultant interventional cardiologist at Cork University Hospital, Ireland.
Since returning to Australia in 2002, he's been working as an interventional cardiologist at several hospitals across Sydney and the Central Coast, including both St Vincent's Public and Private Hospitals.
Brendan is a Fellow of The Cardiac Society of Australia and New Zealand and The Society for Cardiovascular Angiography and Interventions (USA). He is also widely published and has presented at international scientific meetings.