St Vincent's Private Hospital Brisbane leads the way in innovative palliative care
By SVPHB staff
We are the largest inpatient palliative care unit in Queensland
Our inpatient unit is complemented by a well-established community palliative care service. Our comprehensive approach sees our team of dedicated health professionals delivering specialist palliative care to patients across home, hospital, clinic and residential aged care settings. We aim to provide seamless, integrated care across the continuum of illness (including during life prolonging therapy and bereavement support if needed). This past year alone, our Palliative Care Team provided care and support to over 700 patients from in and around Brisbane City Council local government area.
Associate Professor Phillip Good leads the service as Director of Palliative Care. A/Prof Good is supported by a multidisciplinary team of health professionals, including Palliative Medicine Specialists, Palliative Medicine Registrars, Nurse Practitioners, Clinical and Registered Nurses, Physiotherapists, Occupational Therapists, Psychologists, Counsellors, Social Workers, Speech Pathologists and Spiritual Care Practitioners.
Our services are evidence-based with A/Prof Good leading a dedicated team to undertake research projects. Our current research focuses on medical approaches to inoperable bowel obstruction, the assessment of physical activity as an outcome measure in pain management and innovative models of community palliative care (palliative care at home). This research helps to inform us about providing the best, individualised care to every patient.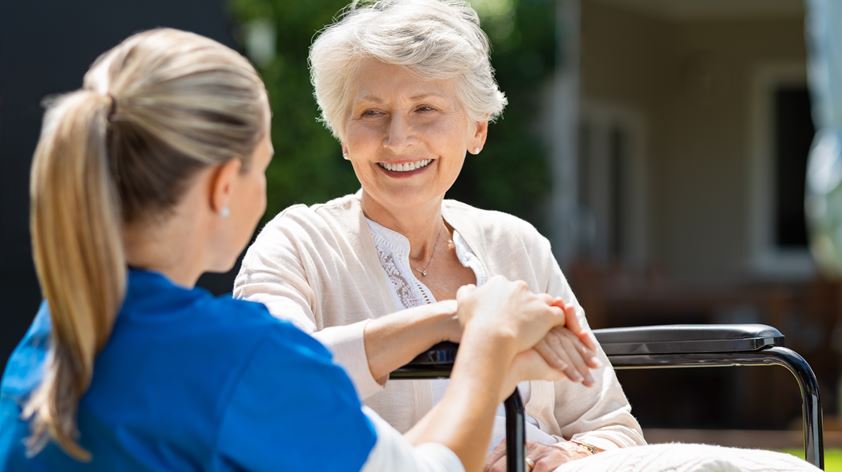 Industry leading nursing care
Our Palliative Care Nurse Practitioners are a new addition to the team, offering a unique and highly advanced nursing skill set. Their role in the provision of care enhances our existing palliative care services with a focus on rapid response to patients deteriorating at home, and urgent and more complex discharges from hospital to home. They provide care and case management to patients at home, liaise with other health professionals (e.g. General Practitioners) and ensure seamless transition of care for patients moving between home and hospital settings.
We deliver specialist palliative care to patients within home settings. Our Palliative Care Team work in partnership with GPs and other community healthcare providers, provide 24/7 telephone consultancy and advice, visit patients at their place of residence and ensure patients receive the care they need when and where they need it. This is complemented by the availability of direct admission to our inpatient unit 24 hours a day, 7 days a week, without the need to go through an Emergency Department.
Smart partnerships
We partner with private health providers, such as Bupa, to offer successful and innovative palliative care programs. The Bupa Palliative Care Choices Program offers extra support and services to Bupa members receiving palliative care at home. The program offers additional personalised support to those wishing to avoid hospital admission and those who choose to die at home. The program gives patients choice, enabling access to hospital care whenever needed as well.
Almost every room in our inpatient unit offers views of the Brisbane River or city. It is a peaceful environment that is staffed by an experienced multidisciplinary team, providing an atmosphere of care and compassion, whatever stage of the person's journey through a life-limiting illness.
Early referral to palliative care services has shown to improve outcomes for patients. Our focus is to optimise quality of life and we aim to treat everyone with excellence, compassion, integrity and dignity.
St Vincent's Private Hospital Brisbane leads the way in innovative palliative care