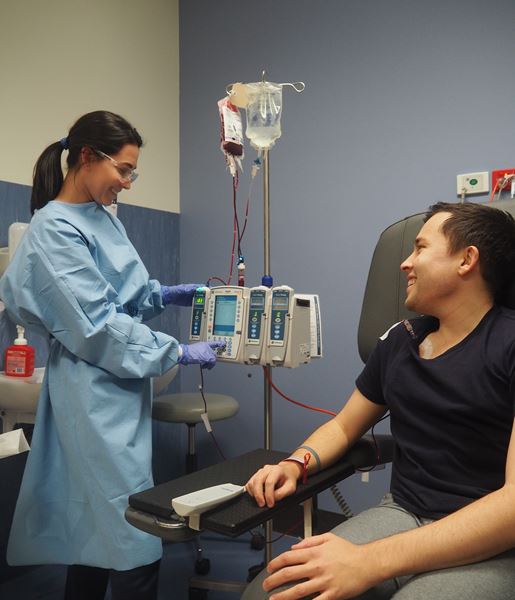 Many of Australia's leading cancer specialists practice at a St Vincent's Private Hospital. We have cancer specialists with interests and expertise in all types of cancer. They are supported by a compassionate team of specialist nurses and allied health professionals available to assist in your treatment and wellbeing, to ensure you receive the best level of care, support and education.
Our cancer specialists have close links with research institutes where novel cancer therapy options may be available to you. Our clinical trials nurses will be on hand to help you navigate your way through your cancer journey.
Many heads are better than one
It takes teamwork to defeat cancer and your treatment will be discussed by our multidisciplinary team. This is a group of health professionals from different backgrounds who meet regularly. It may include such medical experts as cancer surgeons, medical oncologists, haematologists, radiation oncologist, pathologists, radiologist and specialist nurses. Your team may also include pastoral carers and social workers.
This collaborative approach allows the team to meet regularly to discuss all the treatment options relevant for you. They will strive to develop a personal treatment plan with the most appropriate treatment and supportive care for you. This ensures that the approach to your care is both holistic and realistic.