Oral and maxillofacial surgery
Surgery to the teeth, mouth and jaw
St Vincent's Private Hospitals offer a wide range of oral and maxillofacial surgery related services, for details of the oral and maxillofacial surgery services at your local St Vincent's Private Hospital, click here.
Problems with your teeth, mouth or jaw may require a surgical solution
Our oral and maxillofacial surgeons help solve problems affecting your teeth, mouth and jaw. They remove wisdom teeth, expose teeth that haven't erupted properly and provide implants to support missing teeth.
They also provide surgical solutions to problems affecting your bite and your jaw joint.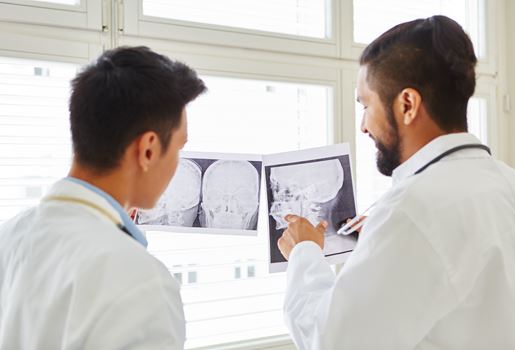 Our oral and maxillofacial surgeons
At St Vincent's we have skilled oral and maxillofacial surgeons who can advise you about the best solution for your tooth or jaw problem. Our surgeons are highly qualified to perform wisdom tooth removals, dental implant surgery, jaw and face surgery.
Please ask your GP or dentist for a referral to one of our oral and maxillofacial surgeons.
Our oral and maxillofacial surgery services
Please check your relevant hospital below for their specific services. **Not all services are available at all hospitals.
Surgical removal of teeth
Exposure of teeth
Dental Implants
All-on-4® and Zygomatic Implants
Bone and soft tissue grafting
Temporomandibular joint (TMJ) surgery
Total TMJ replacement
Orthognathic/facial corrective surgery
Sinus lifts
Most people have 4 wisdom teeth. Dental X-rays may show that even though they're ok now, your wisdom teeth may cause future problems. Your dentist may advise you to have your wisdom teeth removed by an oral surgeon before they cause problems.
If a wisdom tooth gets stuck (impacted) and doesn't come through your gum properly, it can cause ongoing pain and infection.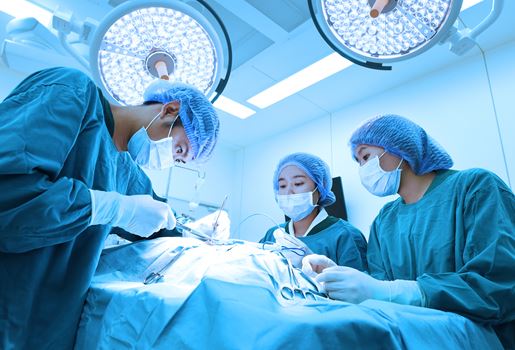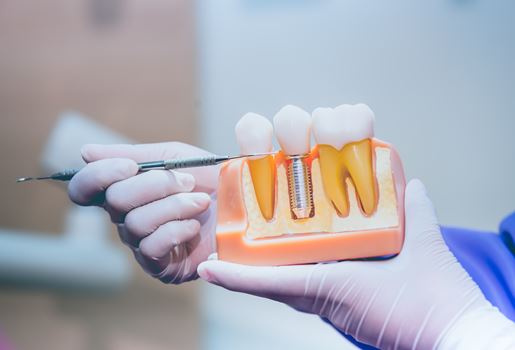 Replacing one or more missing teeth is relatively simple with dental implants. Implants can provide a long-term solution and they look just like your real teeth. Some dental implants can support a denture and replace false teeth.
If a tooth doesn't come through your gum properly, it may need surgical help.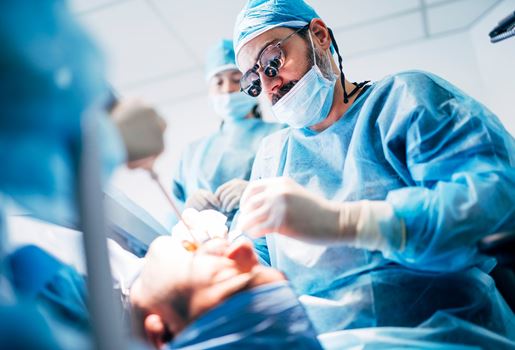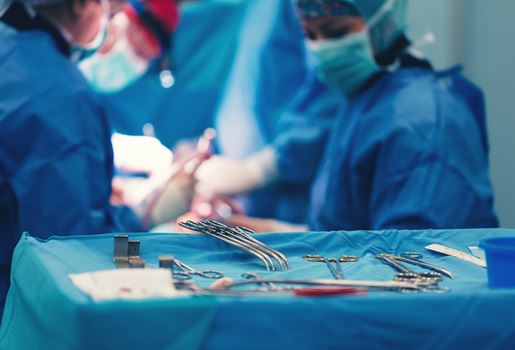 Temporomandibular joint (TMJ) surgery.
The joint that joins your bottom jaw to your skull can be affected by arthritis or injury. Our surgeons can advise you whether a surgical or non-surgical solution would help with your temporomandibular joint problem.
If your top and bottom jaw are not aligned properly, you may have a poor bite. A poor bite can cause problems with chewing, speaking or caring for your teeth. The appearance of your face also may be affected.
Corrective jaw surgery (also called orthognathic surgery) can help solve these problems.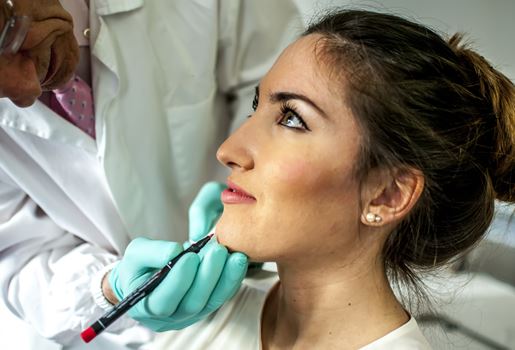 Find a hospital near you offering oral and maxillofacial surgery