Paediatrics
Our paediatricians and paediatric surgeons are highly skilled and caring.
St Vincent's Private Hospitals offer a wide range of paediatric related services, for details of the paediatric services at your local St Vincent's Private Hospital, click here.
We provide individualised, high quality care to children and their families.
At St Vincent's Private Hospitals, our paediatric staff are knowledgeable, experienced and happy to talk to you about your child's hospital journey. No-one knows your child better than you, so we look forward to working together to ensure your child has a positive hospital experience.
We know that a hospital visit can be a stressful time for all families and we encourage you to ask as many questions as you need to.
By preparing your child for their visit to hospital you can help make the visit a better experience for your child and your family. If your child is coming in for surgery, it's best to tell them the truth about why they're coming to hospital.
Telling your child prior to their admission gives them time to ask questions and to increase their understanding of what's going to happen.
If you have a young child or infant, use simple language that doesn't make them fearful. Remind your child that the nurses are going to look after them and care for them. Young children can benefit from role play. Using dolls or toys, you can put on bandages or band-aids, like they might have in hospital.
Our paediatricians and paediatric surgeons
Some of Australia's leading paediatricians and paediatric surgeons practice at a St Vincent's Private Hospital.
They are amongst Australia's most respected practitioners, who have all undergone a rigorous process of assessment prior to gaining admitting privileges to our hospitals.
We have paediatricians and paediatric surgeons with interests and expertise in all aspects of paediatrics.
Our paediatric procedures
Please check your relevant hospital below for their specific services.
**Not all services are available at all hospitals.
Orthopaedics (bones, joints and soft tissue)
Baby and Parenting Support Service (BAPSS) **only available at St Vincent's Private Hospital Toowoomba
General surgery for infants, children and adolescents
Management of birth defects
Management of prematurity
Limb-lengthening surgery
When your child comes home
When your child comes home from a stay in hospital, there are things you can do to ensure they have the best recovery.
Always administer the medications for your child as prescribed by your doctor. If you are unsure of exactly what your child requires, please call your surgeon for confirmation.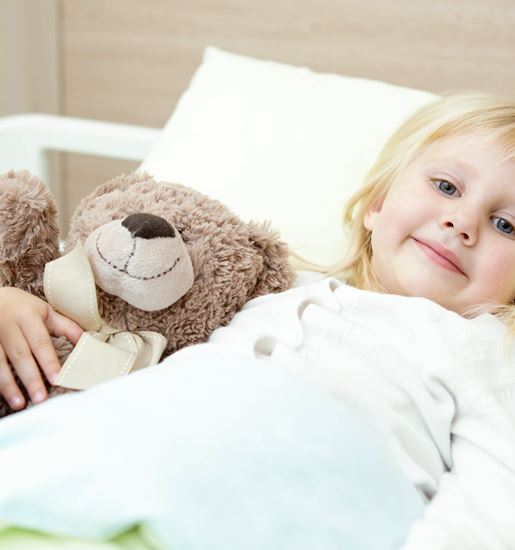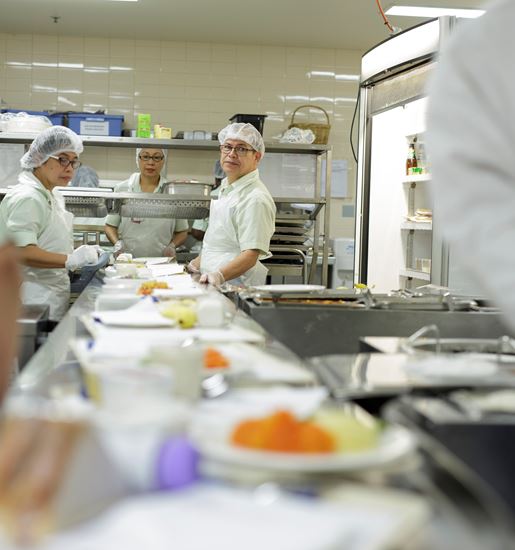 Depending on their procedure, your child may not always have their usual appetite after surgery. It's important that you ensure your child is receiving enough fluids to avoid dehydration. Provide foods that are easy to swallow and encourage your child to eat.
If, after a few days, your child's diet is not improving please contact your doctor.
Monitoring your child's recovery
If your child experiences any of the following, contact your surgeon:
Fever greater than 38 degrees Celsius
Difficulty in breathing
Ongoing nausea and vomiting
Ongoing pain not relieved by medication
Excessive bleeding
Any complication as a direct result of surgery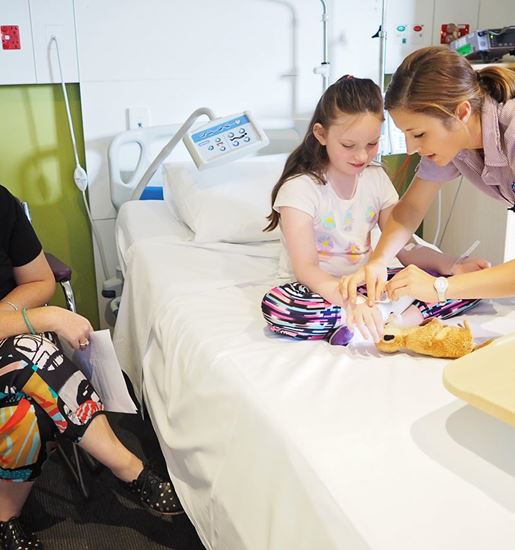 Find a hospital near you offering paediatrics