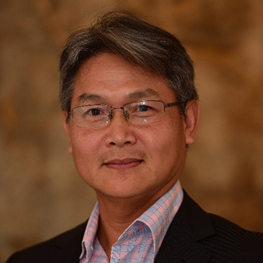 Areas of Interest
Endoscopic surgery
Endometriosis
Pelvic floor
Hysterectomy
Fibroids
Mater Hospital, North Sydney, NSW
AMA House
Suite 408/ Level 4
69 Christie Street
St Leonards NSW 2065
Biography
Dr Alan Lam is a leading Australian gynaecologist with particular recognition for his expertise in treating complex female health conditions. He has a special interest in keyhole surgery as a way of treating inflammatory womb conditions and pelvic floor issues.
Dr Alan Lam is a highly experienced gynaecologist who specialises in endoscopic treatment of complex endometriosis, pelvic floor prolapse, hysterectomy and myomectomy. Recognised worldwide as an expert and teacher in minimally invasive surgery, Alan has been invited to lecture and demonstrate at numerous international and national scientific conferences and workshops in Australia, New Zealand, Europe, North America, Thailand, Hong Kong, Singapore, China and the Middle East over the last 25 years.
Alan graduated from Sydney University in 1988 and completed his residency at Royal Prince Alfred Hospital before entering sub-specialty training in rehabilitation medicine in 1991. He is currently a VMO to Royal North Shore Hospital, North Shore Private, and the Mater Hospital. Dedicated to education and research, Alan is a Clinical Associate Professor at the Northern Clinical School, University of Sydney where he lectures on endometriosis and pelvic pain. He has been appointed as the Director of the internationally renowned CARE master classes in minimally invasive pelvic surgery since 2000; RANZCOG accredited, it attracts hundreds of participants from around the world.
Alan also served on the Board of Australasian Gynaecological Endoscopy and Surgical Society (AGES) for 16 years, ultimately as president between 2007-2011. He has also served on the Board of the American Association of Gynecological Laparoscopists (2008-2009), the World Endometriosis Society (WES) and the International Society Gynecological Endoscopy (ISGE).
He is a regular reviewer for major scientific journals including Human Reproduction, the Journal of Minimally Invasive Surgery, the European Journal of Obstetrics and Gynaecology, Gynaecological Surgery, and the Australian New Zealand Journal of Obstetrics and Gynaecology. Alan serves on the NSW Medical Advisory Committee of AVANT, and is regularly sought after for his opinion in medico-legal matters both at home and abroad.
Affiliations & Memberships