Mater Hospital Our facilities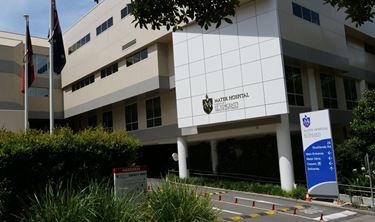 Our specialties
Our 223-bed hospital includes intensive care, orthopaedic and rehabilitation wards and a large maternity unit.
Core specialities include obstetrics, orthopaedics including hip and knee joint replacements, bone and sports injuries, cardiology, cancer care and surgery, lung and vascular medicine, ear, nose and throat surgery, urology, endocrine surgery and neurosurgery.
We're also proud to be the only Australian hospital that's been accepted as a member of the International Society of Orthopaedic Centres (ISOC).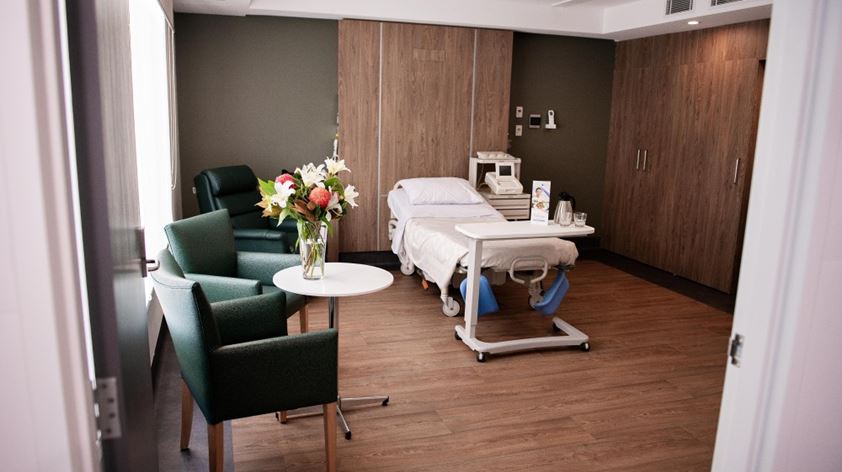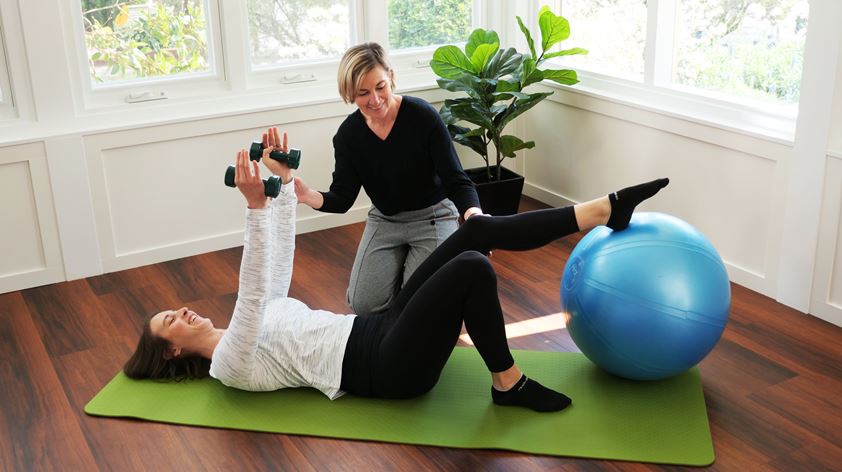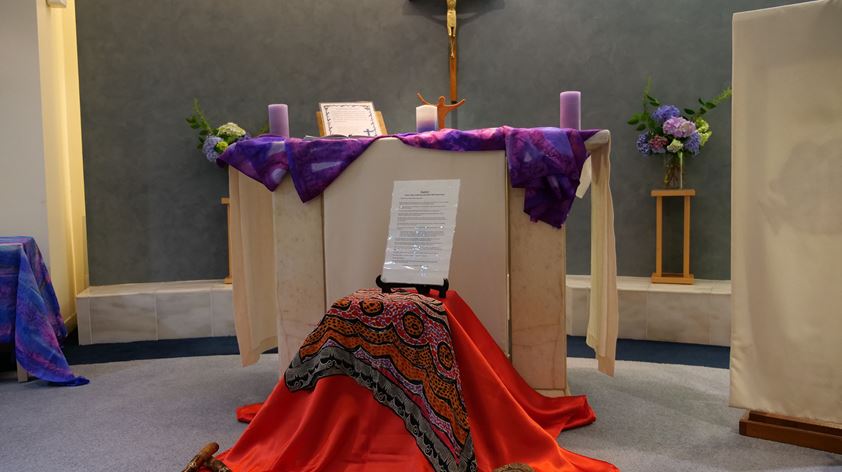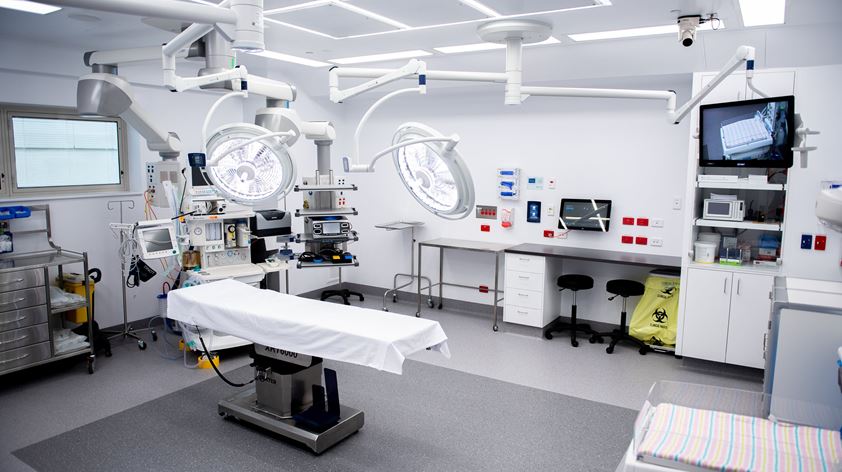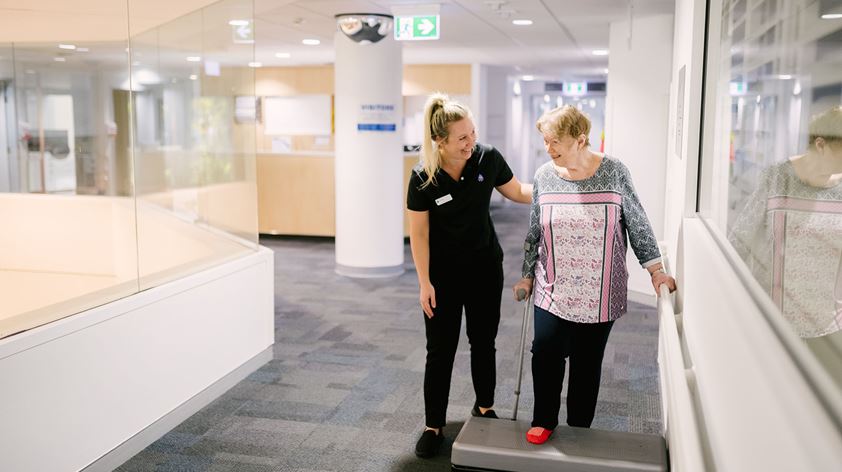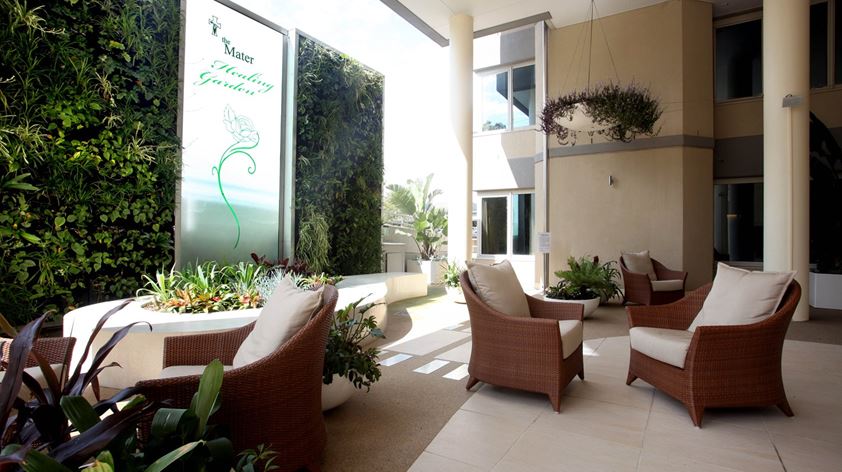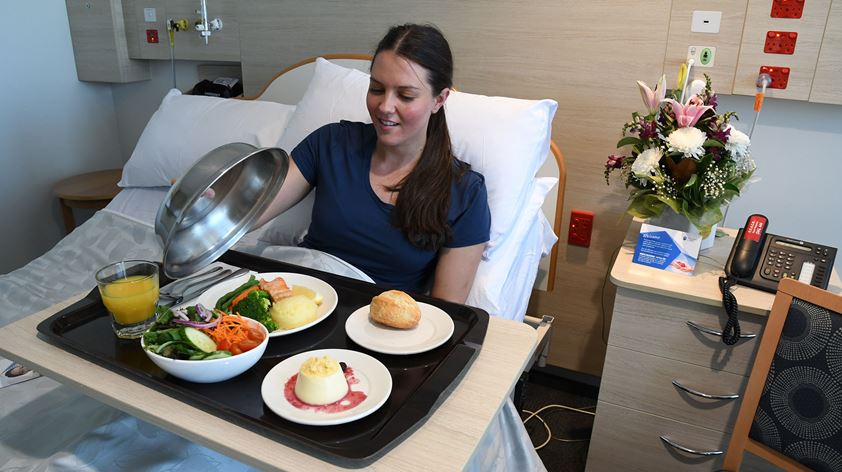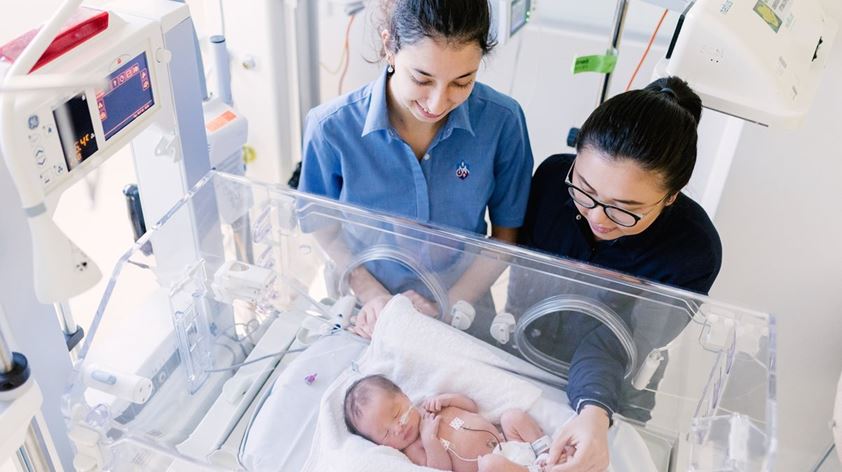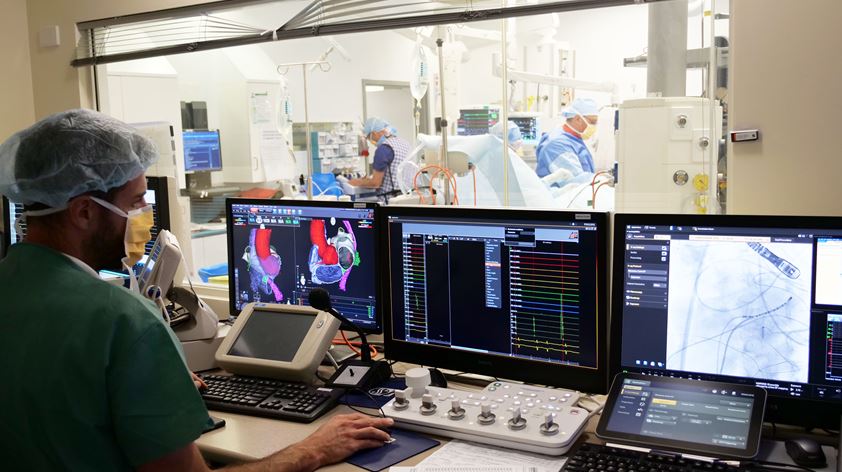 Amenities for patients and visitors
Our Room Service gives you the flexibility to order meals when you're feeling hungry, including an all-day breakfast menu. Your meals can be ordered at a convenient time that allows for physiotherapy sessions, visitors or even just an afternoon nap.
You can view the room service menu by
clicking here
.
Every meal is cooked fresh and delivered within 45 minutes from placing the order. You can also pre-order a meal and have it delivered at a specified time.
Special diets and visitor meals
We can meet your needs for special meals for medical, religious or cultural reasons. Please notify us of any requirements prior to your admission. Simply write a note on your admission form or speak to the pre-admission coordinator on (02) 9900 7494 to ensure we can meet your needs.
In some circumstances, visitors may order meals for a small charge. Please arrange your order with the nursing staff.
A serene haven for quiet reflection and comfort, the healing garden is open for patients, visitors and staff. The garden is located in the courtyard behind the lifts on the ground floor of the hospital.
The chapel is located near the main hospital entrance. It's always open for prayer to people of all faiths, or as a place of solitude and reflection.
The Mater pharmacy, on the ground floor, provides a full range of medicines, gifts, newspapers and magazines. For more information call (02) 9046 7100.
The main café is located on the ground floor. We invite you to meet family and friends there to enjoy a selection of meals and snacks. There's also a smaller café located within the Mater Clinic.
WiFi is available free of charge to all patients during their stay.
Daily newspapers and periodical magazines are sold through Volunteer Services on week days.
Patients, their families and carers who do not speak English as a first language (or who are hearing impaired) can request a professional interpreter during their hospital stay.
Our Leadership Team
The Mater Executive Leadership team provides management and leadership of our private hospital. Find out more about our Executive Leadership team here.