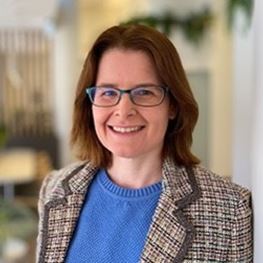 Areas of Interest
Obstetric endocrinology
Maternal & placental metabolism
Diabetes
Pre-eclampsia
Mater Hospital, North Sydney, NSW
Sydney Endocrinology
319 Pacific Highway
North Sydney
NSW 2060
T: (02) 9157 9095
F: (02) 9157 9056
Alana Healthcare
88 Anzac Parade,
Kensington
NSW 2033
T: (02) 9009 5255
F: (02) 9009 5244
Biography
A/Prof Helen Barrett is an Endocrinologist and Obstetric Medicine Physician.
She is Director of Obstetric Medicine at The Royal Hospital for Women, Randwick (RHW) and a Senior Staff Specialist in Obstetric Medicine and Endocrinology at RHW and Prince of Wales Hospital. She is a conjoint Associate Professor at UNSW Medicine and the immediate Past President of the Society of Obstetric Medicine Australia New Zealand.
A/Prof Barrett's areas of interest are complex pregnancy management including preconception counselling – all areas of Obstetric Medicine (eg diabetes, thyroid, and other endocrine disorders, hypertension, thrombosis, respiratory and cardiac disorders). She works closely with your Obstetrician and Midwife to ensure comprehensive care.
Outside pregnancy she focuses on diabetes (type 1, type 2 and pregnancy related), insulin resistance including polycystic ovarian syndrome, obesity and thyroid disorders.
A/Prof Barrett is a clinician researcher and completed her PhD examining the role of lipids in diabetes in pregnancy in 2014 at the University of Queensland. Helen has a particular research interest in maternal and placental metabolism in high-risk pregnancy, relating to diabetes and pre-eclampsia and has more than 70 publications, including being an author on National Clinical Guidelines from SOMANZ and ADIPS.
Affiliations & Memberships