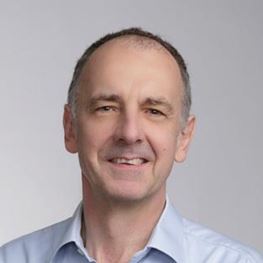 Dr Alan Meagher
MBBS, FRACS
Languages: English
Specialities
Colorectal
General Surgery
Cancer
St Vincent's Private Hospital Sydney, NSW
Suite 607
St Vincent's Clinic
438 Victoria Street
Darlinghurst NSW 2010
T: (02) 8382 6681
F: (02) 8382 6679
Biography
Dr Alan Meagher is a colorectal surgeon whose particular areas of speciality include colonoscopy, quality standards and anal cancer.
Dr Alan Meagher graduated medicine, with honours, from the University of New South Wales in 1984 and became a Fellow of the Royal Australian College of Surgeons (General Surgery) in 1990. He completed the Australian Colorectal Training Program in 1992 before seeking further fellowship training overseas. He was a Mayo Academic Fellow in Colon and Rectal Surgery at the Mayo Clinic in the USA.
Since joining St Vincent's as an intern in 1984, Alan has spent most of his working life at the St Vincent's Sydney campus. He has been the Supervisor Surgical Training at St Vincent's Hospital, Secretary Division of Surgery, Chairman of the St Vincent's Private Hospital Medical Board, Chairman of the Sydney Colorectal Society and a member of the Colorectal Surgical Society of Australasia Foundation.
He is currently the Chairman of the Diagnostic Endoscopy Unit of St Vincent's Clinic Medical Advisory Committee. He has contributed to over 90 academic articles.
Affiliations & Memberships