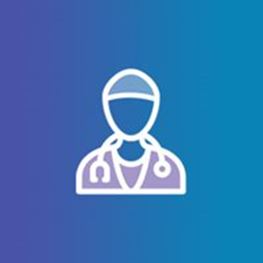 Areas of Interest
Abdominal complaints
Functional bowel disorders
Preoperative medical assessments
Perioperative medical care
St Vincent's Private Hospital Toowoomba, QLD
Suite 31
St Andrew's Hospital Toowoomba
North Street
T: (07) 4646 3237
F: (07) 4646 2670
Biography
Dr Alon Barnes is a General Physician and Visiting Medical Officer at St Vincent's Private Hospital Toowoomba.
Dr Barnes comes to Toowoomba from Brisbane, where he undertook his Science and Medical degrees. Dr Barnes also completed his basic Physician training in Brisbane at Prince Charles Hospital and part of his Advanced Physician Training at the Royal Brisbane Hospital. He then moved to the Darling Downs with his wife and children to complete his specialist training at the Toowoomba Hospital.
During his advanced Physician training, Dr Barnes obtained a scholarship which enabled him to gain advanced procedural skills including Colonoscopy, Gastroscopy and Ultrasound guided pleural interventions.
Having now achieved his Fellowship to the Royal Australasian College of Physicians, Dr Barnes has also obtained Gastroenterology Society of Australia credentialing in gastroscopy and colonoscopy.
Dr Barnes prides himself on being a team player and is always keen to support others. As such, he was formally recognised during his medical training with several awards for his mentoring and teaching contributions.
With a wide range of clinical interests centred primarily in General Medicine, Dr Barnes is passionate about holistic patient-centred care and has special interest in:
the investigation of undifferentiated abdominal complaints
the management of functional bowel disorders
preoperative medical assessment and perioperative medical care
In addition, Dr Barnes can also offer patients procedural services including:
Gastroscopies
Colonoscopies
Ultrasound guided pleural interventions