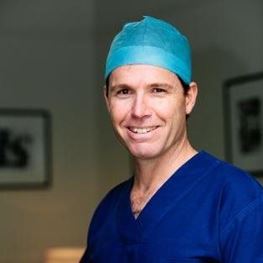 Areas of Interest
Achilles tendon repair
Ankle joint replacement
Complex reconstructions
Foot and ankle surgery
Mater Hospital, North Sydney, NSW
St Vincent's Private Hospital Sydney, NSW
Suite 901
St Vincent's Clinic
438 Victoria Street
Darlinghurst NSW 2010
T: (02) 8382 6905
F: (02) 8580 4773
Mater Clinic, Suite 1.18
3-9 Gillies Street,
Wollstonecraft NSW 2065
Biography
Dr Andrew Higgs is an orthopaedic surgeon who specialises in surgery of the foot and ankle, including minimally-invasive Achilles tendon repairs.
Andrew provides comprehensive care for a wide range of foot and ankle conditions. He is approachable, personable and professional, assuring all patients of his attention and care.
Andrew completed specialist qualifications in orthopaedic surgery from the Royal Australasian College of Surgeons. He then travelled to Europe to work alongside the most respected foot and ankle surgeons in France, Austria and the UK.
Andrew teaches medical students, junior doctors and specialist orthopaedic trainees. He is a conjoint lecturer for the University of New South Wales and Macquarie University, as well as a senior lecturer in orthopaedic surgery at the University of Notre Dame.
Andrew has been awarded a Master's of Science degree from the University of Dundee, Scotland for his research in Achilles tendon ruptures. This research led to his pioneering a minimally-invasive Achilles tendon repair technique and accelerated rehabilitation program.
Affiliations & Memberships