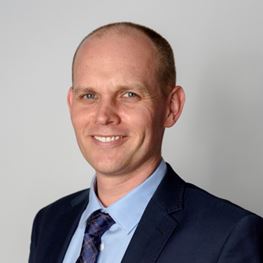 Dr Andrew Sherrah
PhD, FRACS
Languages: English
Areas of Interest
Thoracic aortic disease
Cardiac surgery
Mater Hospital, North Sydney, NSW
Suite 602
26 Ridge Street,
North Sydney, NSW, 2060
T: (02) 9954 1088
F: (02) 8458 6196
Biography
Dr Andrew Sherrah is a Cardiothoracic Surgeon at Mater Hospital, North Sydney.
Dr Sherrah graduated from the University of Sydney in 2009 and completed his early medical training at Royal Prince Alfred Hospital (Sydney, NSW).
He remained at the University of Sydney to complete a PhD thesis after gaining a research fellowship grant from the Baird Institute, Australia's only dedicated cardiothoracic surgical training and research institute. His research focussed upon novel strategies in the management of thoracic aortic disease, utilising innovative imaging and basic scientific techniques.
Andrew was awarded his Fellowship (Cardiothoracic Surgery) from the Royal Australasian College of Surgeons in 2022, after completing training.