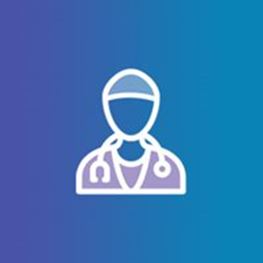 Specialities
General Surgery
Cancer (Oncology)
Breast
Areas of Interest
Breast
Thyroid
Parathyroid gland disorder
Melanoma
Sarcoma
St Vincent's Private Hospital Sydney, NSW
Suite 709
St Vincent's Clinic
438 Victoria Street
Darlinghurst NSW 2010
T: (02) 8382 6786
F: (02) 8382 6785
Biography
Dr Anthony Chambers is a surgeon specialising in breast, thyroid and parathyroid surgery as well as melanoma, skin cancer and sarcoma.
After graduating with a medical degree from the University of NSW in 1996, Anthony undertook further research at Sydney's St Vincent's Hospital and, in 2001, was awarded a Master of Surgery.
He then completed his specialist surgical training to become a Fellow of the Royal Australasian College of Surgeons in 2007, before pursuing a 2-year training program in surgical oncology at the University of Calgary, Canada. There he received advanced training in thyroid, parathyroid, breast cancer, melanoma and sarcoma surgery.
Since returning to Sydney in 2010, Anthony has remained actively involved in breast cancer research and holds honorary research appointments at the Garvan Institute and The Kinghorn Cancer Centre. He's authored over 20 scientific papers, is actively involved in teaching future general surgeons, and is a Senior Lecturer at UNSW.
Affiliations & Memberships