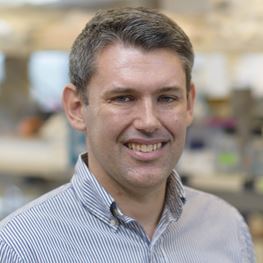 Specialities
Endocrinology
General Surgery
Cancer
Areas of Interest
Thyroid surgery
Thyroid cancer
Parathyroid surgery
Adrenal surgery
St Vincent's Private Hospital Sydney, NSW
Suite 505
St Vincent's Clinic
438 Victoria Street
Darlinghurst NSW 2010
Biography
Dr Anthony Glover is an endocrine surgeon and surgical oncologist.
Anthony completed general surgical training at St Vincent's, followed by clinical fellowships in surgical oncology at London's Royal Marsden Hospital, and in endocrine surgery at the University of Sydney's (USyd) Endocrine Surgical Unit.
In 2016, he was awarded a PhD in molecular biology of adrenal cancer from the Cancer Genetics Laboratory of the Kolling Institute of Medical Research, USyd. He then received a Neil Hamilton Fairley NHRMC Fellowship, allowing him to receive post-doctoral research experience at Memorial Sloan Kettering Cancer Center in New York.
He is a Senior Research Officer at the Garvan Institute of Medical Research and a VMO Surgeon with the USyd Endocrine Surgery Unit and Surgical Education Research and Training (SERT) Institute at Royal North Shore Hospital.
Anthony's research focuses on improving the understanding and treatment of thyroid and adrenal cancers.
Affiliations & Memberships