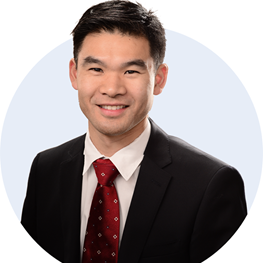 Areas of Interest
Genitourinary (prostate, kidney) cancer
Lung cancer
Brain cancer
Mater Hospital, North Sydney, NSW
Sydney Medical Oncology
Suites 3-4
The Poche Centre
40 Rocklands Rd
Wollstonecraft NSW 2065
T: (02) 9911 7258
F: (02) 9922 7139
Biography
Dr Kong is a Medical Oncologist and Oncology Research Fellow at the NHMRC Clinical Trials Centre. He is a Clinical Lecturer at the University of Sydney and an accredited specialist at The Mater Hospital, North Shore Private and Royal North Shore Hospital.
Dr Kong completed his General Medical training at Concord Hospital and specialist Medical Oncology training at Westmead Hospital in 2015. He is currently undertaking a PhD in Immunology at the University of Sydney, looking at ways of boosting the immune system to improve responses to immunotherapy. He is an Clinical Research Fellow at the NHMRC Clinical Trials Centre where he is involved in brain cancer and molecularly driven clinical trials.
Dr Kong is immediate past-chair of the Young Oncologists' Group of Australia, where he led initiatives in medical leadership and professional development. He is a member of the Medical Oncology Group of Australia (MOGA), the American Society for Clinical Oncology (ASCO) as well as several Australian Cooperative Clinical Trials Groups.
He believes in empowering patients with information provision to tailor treatments towards their personal preferences. His interests are in genitourinary (prostate and kidney) cancers, lung and brain cancers.