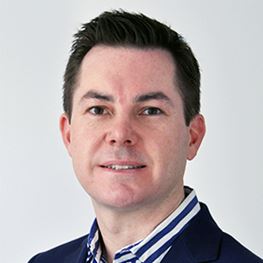 Specialities
Colorectal
General Surgery
Areas of Interest
Laparoscopic colorectal cancer surgery
Pelvic exenteration
Inflammatory bowel disease
Benign anorectal disorders
St Vincent's Private Hospital Northside, QLD
Specialist Services Group
Level 3
St Vincent's Northside Medical Centre
St Vincent's Private Hospital Northside
627 Rode Road
Chermside QLD 4032
T: (07) 3226 3800
F: (07) 3236 9485
Specialist Services Group
Suite 3, Level 6
St Andrews War Memorial Hospital
457 Wickham Terrace
Spring Hill QLD 4000
T: (07) 3226 3800
F: (07) 3236 9485
Specialist Services Group
Suite 10
North Lakes Rooms
5 McLennan Court
North Lakes QLD 4509
T: (07) 3226 3800
F: (07) 3482 3273
Biography
Dr Craig Harris is a colorectal surgeon providing high-quality surgical and non-surgical treatment solutions for all aspect of colorectal surgery.
Dr Harris has a clinical interest in laparoscopic colorectal cancer surgery, pelvic exenteration, inflammatory bowel disease and benign anorectal disorders, and is accredited by the Gastroenterological Society of Australia to perform colonoscopy and endoscopy.
After graduating with a medical degree with honours from the University of Sydney, Craig returned home to complete specialist general surgery training at the Royal Brisbane and Women's Hospital.
He then went on to undertake subspecialty fellowships in colorectal surgery at Concord and Royal Prince Alfred Hospitals in Sydney, and Christchurch Hospital in New Zealand.
Craig has published and presented nationally and internationally on outcomes following pelvic exenteration surgery. He currently holds an appointment as Senior Lecturer at the University of Queensland.
Affiliations & Memberships