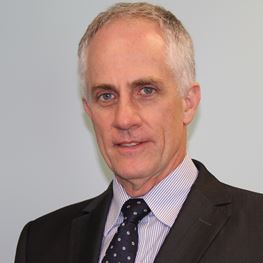 Areas of Interest
Robotic Knee Surgery
Knee Injuries
Partial and Total Knee Replacement
Arthroscopic knee operations
Mater Hospital, North Sydney, NSW
Peninsula Orthopaedics
Suite 20
Northern Beaches Hospital
105 Frenchs Forest Rd
Frenchs Forest NSW 2086
T: (02) 9972 9100
F: (02) 9972 2639
Biography
Dr David Dickison is a highly experienced orthopaedic surgeon specialising in knee replacement surgery. He is a leading practitioner who provides a personalised and friendly service.
Dr David Dickison has been an orthopaedic surgeon for over 25 years and has extensive experience with complicated knee problems. His specific area of interest is knee surgery and he has been extensively involved in research and development in this field. He has experience in knee replacement surgery, unicompartmental knee replacement surgery, robotic surgery and arthroscopic reconstructive surgery.
David's area of particular expertise is unicompartmental knee replacement (half-knee replacement) and his current area of research examines the ideal positioning of knee replacement components and robotic knee replacement surgery. This allows him to customise the optimal knee replacement for each individual patient. David has pioneered robotic knee replacement and as the trainer in Australia for MAKO partial knee replacements he has been instrumental in the introduction of the MAKO Robot to the Mater Hospital.
David graduated in medicine from the UNSW in 1982. He completed the Sydney Orthopaedic Training Scheme in 1989 and continued further training in England, USA and Australia before commencing private practise in Castle Hill in 1993.
Committed to teaching, David is involved in advanced training of orthopaedic surgeons, and currently chairs the AOA Fellowships Committee. He is active in orthopaedic research, presenting regularly both locally and internationally.
To ensure that he remains one of Australia's leading knee surgeons, David is involved in a variety of knee research programs with a particular focus on knee replacement design. He is a member of the Australian Knee Society and international societies including ISAKOS and ISTA. He sits on the Executive Committee of the Australian Orthopaedic Association and NSW Chair of ASOS. David is also the Director and Fellowship Supervisor at Peninsular Orthopaedics Research Institute.