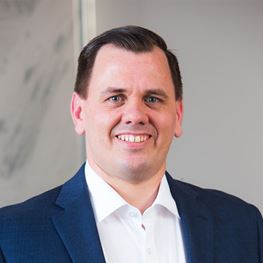 Specialities
Bariatrics
General Surgery
Upper Gi
Areas of Interest
Upper gastrointestinal surgery
Bariatric surgery
General surgery including gallbladder & hernia surgery
Reflux
Oesophago-gastric cancer
St Vincent's Private Hospital Northside, QLD
Total Upper GI Surgery
Level 1
St Vincent's Northside Education Centre
St Vincent's Private Hospital Northside
627 Rode Road
Chermside QLD 4032
Total Upper GI Surgery
Level 5, Suite 502
Greater Springfield Specialist Suites
2 Wellness Way
Springfield QLD 4300
Suite 47, Level 4
Wesley Medical Centre
40 Chasely Street
Auchenflower QLD 4066
Biography
Dr David Mitchell is an Upper Gastrointestinal, Bariatric and General Surgeon consulting and operating at St Vincent's Private Hospital Northside.
Dr Mitchell completed his medical degree at the University of Queensland in 2007 and gained his FRACS (General Surgery) in 2015. Following completion of his Fellowship (FRACS), Dr Mitchell underwent sub-speciality training in upper gastrointestinal and bariatric surgery. He completed his first year at Concord Hospital (Sydney), one of Australia's leading upper gastrointestinal and bariatric centres.
Dr Mitchell was accepted into the Australia & New Zealand Gastro Oesophageal Surgery Association (ANZGOSA) fellowship training program. As he completed two supplemental years of fellowship training at the Royal North Shore Hospital (Sydney) and The Royal Brisbane & Women's Hospital (Brisbane), Dr Mitchell furthered his interest in advanced oesophago-gastric cancer, reflux and bariatric surgery. During his final year of training, he held the position of University of Queensland Surgical Fellow, complementing his interest in teaching junior doctors and medical students.
Dr Mitchell is a member of ANZGOSA and ANZMOSS. He has published and presented on eosophageal cancer, reflux and bariatric outcomes both nationally and internationally. He is currently enrolled in a PhD at Notre Dame University furthering his interest in the field of reflux surgery and its outcomes.

Dr Mitchell is passionate in his field and actively participates in on-call general and trauma surgery.