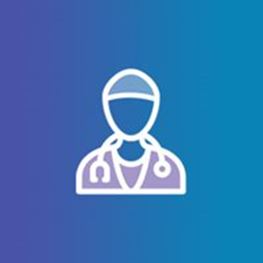 Dr David Murphy
Languages: English
Areas of Interest
Musculoskeletal injuries
Exercise programs to support and speed recovery
Rehab and strengthening
St Vincent's Private Hospital East Melbourne, VIC
St Vincent's Hospital
41 Victoria Parade
Fitzroy VIC 3065
T: (03) 9288 3814
F: (03) 9288 3901
Biography
Dr David Murphy is a rehabilitation physician with 20 years' experience working as a physiotherapist in Australia and overseas.
Dr Murphy has extensive knowledge and has a specific interest in the treatment of musculoskeletal injuries. His approach to the treatment and management of injuries includes a thorough assessment and diagnosis, explanation of the causes of your injury and how to avoid re-injury, hands-on therapy techniques, an exercise program to support and speed recovery, and the use of the gym for further rehab and strengthening. This provides for the effective treatment of acute and chronic injuries sustained at work, during sport, in the car or at home.
David also has good insight into sports injuries having played Rugby Union for 30 years, competed in athletics for 14 years, and has provided physiotherapy coverage to teams and events. Sports specific rehab programs are tailored to the individuals' needs. David can also help people who need casts or post-op rehabilitation due to his past experience in fracture clinics and orthopaedic departments.
Affiliations & Memberships