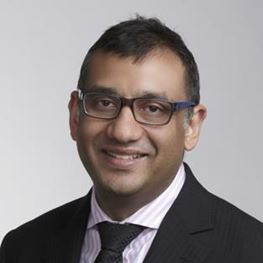 Specialities
Breast
Cancer
General Surgery
Areas of Interest
Minimally invasive breast surgery
St Vincent's Private Hospital Sydney, NSW
Suite 706 St Vincent's Clinic
438 Victoria Street
Darlinghurst NSW 2010
T: 02 8382 6780
F: 02 8382 6725
Biography
Dr Davendra Segara is a breast cancer surgeon with specific interests in minimally invasive/minimal scar breast surgery, breast conservation surgery and the application of surgical oncology principles to immediate breast reconstructive techniques.
Dr Segara performs a range of operative procedures including image-guided localization and removal of benign breast masses using minimal scar, minimally invasive techniques, partial mastectomy, total mastectomy, sentinel node biopsy and axillary dissection.
He works closely with experienced plastic and reconstructive surgeons to provide immediate breast reconstructions in select patients where appropriate, and together they offer advanced oncoplastic services.

Dr Segara gained his Fellowship in General Surgery in 2002, having done the majority of his training at St Vincent's Hospital in Sydney. On completion of his surgical training, he completed his PhD in the Molecular Biology of Pancreatic and Breast cancers at the Garvan Institute of Medical Research in Darlinghurst in 2006.
In 2007, he completed a travelling fellowship with the Breast Surgical Oncology Unit at The Brigham and Women's Hospital, Dana Farber Cancer Institute and Harvard Medical School in Boston Massachusetts.

During his training and research he has garnered experience and contributed to clinical research in the latest modalities of imaging, surgical techniques and adjuvant therapy as it pertains to the diagnosis and treatment of benign and malignant breast disease.