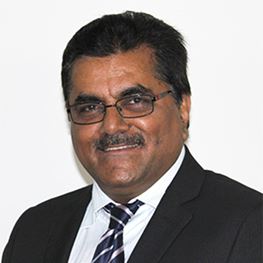 Dr Dinesh Sharma
MBBS, FRACS(ortho), FAOrthA
Languages: English
Make a booking
Areas of Interest
Hip and knee arthroplasty
Lower limb surgery
Hand surgery
St Vincent's Private Hospital Northside, QLD
St Vincent's Northside Specialist Centre 5 Hilltop Avenue
Chermside QLD 4032
T: (07) 3166 8045
F: (07) 3139 4043
Biography
Dr Dinesh Sharma is an Orthopaedic Surgeon operating at St Vincent's Private Hospital Northside.
Dr Sharma has over 30 years of experience as an Orthopaedic Surgeon. Initally he was trained overseas but then went through the Australian Orthopaedic Training after he migrated to Australia. Dr Sharma provides private services through St Vincent's Private Hospital Northside. He consults at the Chermside and North Lakes facility and can receive referrals via Medical Objects.
Dr Sharma specialises mainly in robotic hip and knee arthroplasty and was one of the early takers of the new development. He also performs revision arthroplasty, surgeries of the hand, arthroscopic surgery of the knee, and has a keen interest in the management of fracture neck of femurs.