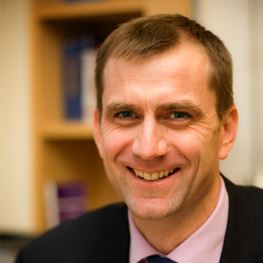 Specialities
Bariatrics
General Surgery
Areas of Interest
Weight loss surgery (Bariatric Surgery)
General surgery
Upper GI surgery
Emergency surgery
Obesity
St Vincent's Private Hospital Northside, QLD
Dr Ian Shaw
Level 3
St Vincent's Northside Medical Centre
St Vincent's Private Hospital Northside
627 Rode Road
Chermside QLD 4032
T: (07) 3861 5134
F: (07) 3041 0535
Biography
Dr Ian Shaw is an Upper Gastrointestinal, Bariatric and General Surgeon consulting and operating at St Vincent's Private Hospital Northside.
Dr Ian Shaw graduated from the University of Queensland (MBBS) in November 1994. Dr Shaw is an experienced laparoscopic gastrointestinal surgeon who has been based on the north side of Brisbane since 2008. Ian has expertise in the laparoscopic approach to obesity, gastro-oesophageal reflux disease, gallstone disease, abdominal wall and groin herniae, and colonic cancer.
Ian is a visiting surgeon at the St Vincent's Private Hospital Northside, Chermside. He is also a part-time Senior Staff Specialist at The Prince Charles Hospital (TPCH) where he provides a general surgical service with a particular interest in upper gastro-intestinal surgery. Ian is also active in his role as a Senior Lecturer in Surgery for the University of Queensland and Hospital Supervisor of Surgical Training at TPCH.
Ian's expertise is in determining the role of surgery, and choice of surgical procedure, in the management of this disease, and performing this surgery safely. St Vincent's Private Hospital Northside is a high volume bariatric surgical centre which prides itself on good surgical outcomes. Ian is supported by an experienced team of anaesthetists. bariatric and general physicians, dieticians and a clinical psychologist.
Affiliations & Memberships