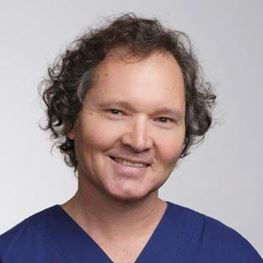 Areas of Interest
Hip, knee & ankle replacement
Minimally-invasive hip replacement
Hip arthroscopy
St Vincent's Private Hospital Sydney, NSW
Suite 901A St Vincent's Clinic
438 Victoria Street
Darlinghurst NSW 2010
T: (02) 8382 6967
F: (02) 8382 6962
Biography
Dr John Rooney is an orthopaedic surgeon at St Vincent's Private Hospital Sydney, specialising in hip, knee and ankle surgery.
Dr Rooney's approach to patient care is methodical. His patients benefit from his up-to-date orthopaedic knowledge and surgical technique. He offers his patients the highest quality of care possible to ensure the best outcome. He firmly believes that; 'When you gain function, you gain life'.
Dr Rooney is an Australian pioneer in minimally invasive computer navigated anterior approach hip replacement. He has trained extensively in Germany, France and Belgium and is one of the growing numbers of surgeons in Australia to offer this new approach in hip replacement. He has a wealth of experience in this procedure and achieved excellent outcomes.
After completing his orthopaedic training in Australia, Dr Rooney travelled to North America, where he was selected for two clinical fellowships through the prestigious University of Toronto.