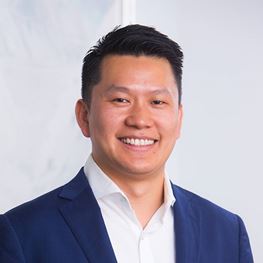 Specialities
Bariatrics
General Surgery
Upper Gi
Areas of Interest
Upper Gastrointestinal Surgery
Upper Gastrointestinal Oncology
Bariatric Surgery
Reflux
Hiatus Hernia
General Surgery
St Vincent's Private Hospital Northside, QLD
Total Upper GI Surgery
Level 1
St Vincent's Northside Education Centre
St Vincent's Private Hospital Northside
627 Rode Road
Chermside QLD 4032
T: (07) 3350 2533
F: (07) 3350 2511
Total Upper GI Surgery
Level 5, Suite 502
Greater Springfield Specialist Suites
2 Wellness Way
Springfield QLD 4300
T: (07) 3350 2533
F: (07) 3350 2511
Biography
Dr Kevin Chan is a general surgeon focusing on upper gastrointestinal (GI) and weight loss surgery.
Dr Kevin Chan has particular interests in reflux surgery, upper GI oncology, and surgery for hiatus hernias.
Kevin completed an undergraduate degree in pharmacy in 2003, working briefly as a pharmacist before deciding to further his medical education. After studying a Bachelor of Medicine, Bachelor of Surgery at the University of Queensland, he undertook his advanced general surgery training at the Royal Brisbane and Women's Hospital, and became a Fellow of the Royal Australasian College of Surgeons in 2015. He gained valuable experience in GI surgery at the Upper Gastrointestinal Hepatobiliary Unit at St Vincent's Hospital in Melbourne, and subsequently completed the Australian and New Zealand Gastric and Oesophageal Surgery Association's post-fellowship training program.
Since returning to Brisbane, Kevin has consulted at hospitals across the city and established a successful private practice.