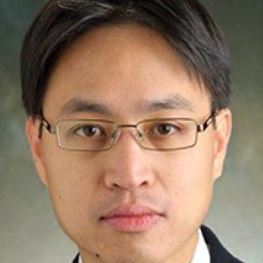 Areas of Interest
Heart Rhythm disorders
Pacemakers and defibrillators
Ablation of ventricular tachycardia
Mater Hospital, North Sydney, NSW
Central Sydney Cardiology
Suite 407
RPAH Medical Centre
Newtown NSW 2043
T: (02) 9515 8063
F: (02) 9550 6262
Biography
Dr Kim Chan is a heart specialist with particular expertise in heart rhythm disorders.
Dr Kim Chan is a highly respected cardiologist with a special interest in pacing and implantable cardiac devices. He has subspecialty training in cardiac electrophysiology (heart rhythm disorders) and evaluates patients with palpitations and loss of consciousness, treats all aspects of heart rhythm disorders, and performs a range of procedures including electrophysiology studies, catheter ablation of atrial fibrillation, atrial flutter, supraventricular tachycardia, ventricular tachycardia, and pacemaker and defibrillator implantation.
Kim completed his cardiology and cardiac electrophysiology training at Royal Prince Alfred hospital and the National Heart Foundation funded his PhD studies on vascular disease at the University of Sydney. Kim followed this with a 2-year postdoctoral clinical and research fellowship in cardiac electrophysiology at Loyola University Medical Center in Chicago (USA).
Kim returned to Australia as a staff specialist in cardiology and cardiac electrophysiology at Royal Prince Alfred as well as a clinical senior lecturer at Sydney University Medical School. Kim is actively involved in research and has published extensively in peer-reviewed journals.
Affiliations & Memberships