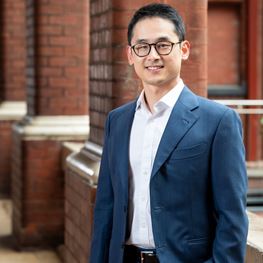 Dr Leonard Shan
MBBS (Hons), BMedSci, FRACS
Languages: English, Mandarin
Areas of Interest
Lower extremity arterial disease
Diabetic foot
Leg ulcers
Carotid disease
Diseases of the Aorta
St Vincent's Private Hospital Fitzroy, VIC
St. Vincent's Hospital Melbourne, Fitzroy
St. Vincent's Medical Centre
Suite 1, Level 6
55 Victoria Parade
Fitzroy, VIC, 3065
Biography
Dr Leonard Shan is a vascular surgeon at St. Vincent's Hospital and St Vincent's Private Hospital in Melbourne, and an honorary senior fellow in the Department of Surgery at The University of Melbourne.
Leonard underwent intensive training in open surgical, hybrid, and endovascular procedures at multiple centres in Melbourne and Auckland. He is a fellow of the Royal Australasian College of Surgeons and Australian and New Zealand Society for Vascular Surgery.
Leonard takes a patient-first and holistic approach to his practice. He is internationally recognised for his expertise on quality of life after surgery where has published numerous papers and book chapters. To further improve the quality of care to patients, Leonard is undertaking a PhD on patient-reported outcomes of arterial surgery at The University of Melbourne where he is supported by the Australian Commonwealth Government and Royal Australasian College of Surgeons. He also serves on the editorial board of the Annals of Vascular Surgery and is a member of the Australian Cardiovascular Research Alliance.
Leonard offers a wide range of treatments for arterial and venous conditions and is readily contactable. He is an advocate for multidisciplinary collaboration to provide comprehensive care to his patients.