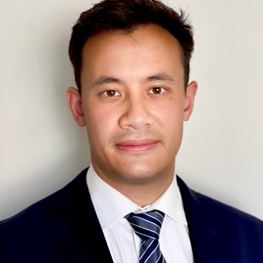 Areas of Interest
Paediatric orthopaedic surgery
Hip preservation
Limb reconstruction
Paediatric Orthopaedic Oncology
St Vincent's Private Hospital East Melbourne, VIC
Royal Children's Hospital Joan Kirner Women's & Children's Hospital
VicOrtho
64 Chapman Street
North Melbourne VIC 3052
T: (03) 9322 3380
F: (03) 9329 4969
Biography
Dr Lucas Annabell is a Paediatric and Adult Orthopaedic Surgeon who specialises in paediatric orthopaedics, limb reconstruction, hip preservation, and musculoskeletal tumours.
He graduated from the University of Melbourne in 2011 with a Bachelor of Medicine and Bachelor Surgery (MBBS) and a Bachelor of Medical Science (BMedSc). He undertook internship and residency in Melbourne, before being accepted to the Australian Orthopaedic Association training scheme in Victoria, where he completed five years of accredited surgical registrarship, including a six month posting at the Shriners Hospital for Children in Portland, Oregon, USA.
He completed his orthopaedic surgery fellowship exams (FRACS) in Australia in 2019 and was admitted to the Royal Australasian College of Surgeons. He then completed a subspecialty fellowship at the Royal Children's Hospital in Melbourne, specialising in limb reconstruction and paediatric oncology.
Lucas has worked at a number of hospitals in the United States. Following his time at the Royal Children's, he completed a paediatric orthopaedic surgical fellowship at Boston's Children's Hospital in Massachusetts, where he specialised in hip preservation, paediatric oncology, limb reconstruction, and general paediatric orthopaedics. He has also worked at the Children's Hospital of Philadelphia in Pennsylvania, furthering his knowledge in hip preservation and orthopaedic oncology, before returning to the Royal Children's Hospital as a consultant orthopaedic surgeon.
He has spent a large amount of time focusing on adolescent and young adult hip conditions, including dysplasia, Perthes, slipped capital femoral epiphyses, and femoroacetabular impingement, and has trained specifically to perform periacetabular osteotomies, femoral osteotomies, surgical hip dislocations, and other complex operations about the hip. He has also trained in numerous limb reconstruction operations, including dealing with benign and malignant tumours, limb salvage post tumour resection, rotationplasty, limb lengthening, guided growth, rotational abnormalities, limb deficiencies, and bone dysplasias.