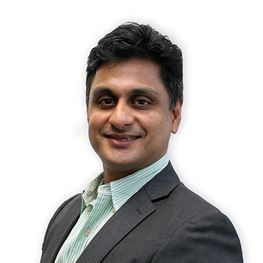 Dr Manoj Mathew
MBBS, MS, MRCS, FRACS, FAOrthA
Languages: English
Make a booking
Areas of Interest
Shoulder Surgery
Hip Surgery
Knee Surgery
Arthroscopic Surgeries
Sports Injuries
Fractures
St Vincent's Private Hospital Northside, QLD
St Vincent's Northside Specialist Centre
5 Hilltop Avenue
Chermside QLD 4032
T: (07) 2101 4323
F: (07) 3112 4126
Lakes Medical Specialists
Unit 4
12 Endeavour Boulevard
North Lakes QLD 4509
T: (07) 2101 4323
F: (07) 3112 4126
Biography
Dr Manoj Mathew is an Orthopaedic Surgeon consulting at Chermside and performing procedures at St Vincent's Private Hospital, Northside.
Dr Mathew is a Queensland trained Orthopaedic Surgeon. He first obtained training in Orthopaedics at PGI Chandigarh in India (commencing 2001). After moving to Australia in 2007, he undertook further training in the Australian Orthopaedic Surgical Education and Training Program leading to his Australian fellowship (FRACS).
Dr Mathew also underwent subspecialty fellowship training at the Fowler Kennedy Sports Medicine Centre at the University of Western Ontario in Canada. This fellowship is renowned in North America for its training in advanced techniques for the treatment of sports injuries, joint cartilage surgeries, ligament reconstruction surgeries and joint preservation procedures of the shoulder, hip and knee.
Dr Mathew's special interests include knee, hip and shoulder surgery, arthroscopies, sports injuries and fractures. Dr Mathew sees private patients for consultations at Chermside and Kippa-Ring and welcomes your direct contact.