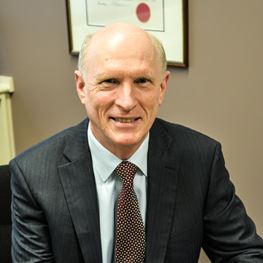 Areas of Interest
Hand, wrist, elbow and shoulder
Sports-related injuries
Mater Hospital, North Sydney, NSW
North Sydney Orthopaedic Sports Medicine Centre
Suite G02
3 Gillies Street
Wollstonecraft NSW 2065
T: (02) 9409 0532
F: (02) 9012 0187
The Stadium Sports Medicine Clinic
Byron Kennedy Hall
Entertainment Quarter
Building 15
122 Lang Road
Moore Park NSW 2021
Physical Therapy
60 Rosemont Street
Wollongong NSW 2500
Biography
Dr Mark Perko is an orthopaedic surgeon who specialises in performing surgery of the hand, wrist, elbow and shoulder. He has particular interest in sports-related injuries.
Dr Mark Perko is a highly experienced orthopaedic surgeon with a special interest in upper limb surgery as well as sports-related conditions.
He graduated from University of Sydney in 1979 and completed his orthopaedic training with the Sydney programme in 1987, obtaining accreditation with the Royal Australasian College of Surgeons as a fellow of the Australian Orthopaedic Association.
Mark has also completed additional specialist training in Sydney with Dr Merv Cross and Associate Professor Leo Pinczewski at the North Sydney Orthopaedic and Sports Medicine Centre (NSOSMC). He subsequently undertook additional training in hand and upper limb surgery at the Hand to Shoulder Centre, Indianapolis (US) as well as at the Schulthees Klinik Zurich, Switzerland. Mark commenced practising at NSOSMC in 1990 and specialises in surgery of the hand, wrist, elbow and shoulder.
Affiliations & Memberships