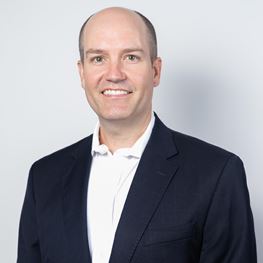 Areas of Interest
Hip and knee replacement
Arthroscopic hip and knee surgery
Arthroscopic ACL reconstruction
Mater Hospital, North Sydney, NSW
East Sydney Orthopaedics
Suite 901G
St Vincent's Clinic
438 Victoria Street
Darlinghurst NSW 2010
North Sydney Orthopaedics and Sports Medicine Centre
Suite G.02
The Mater Clinic
3 Gillies Street
Wollstonecraft NSW 2065
Western Plains Orthopaedics
Dubbo Private Hospital
Moran Drive, Dubbo NSW 2830
T: Practice Manager: 0428 887 897
Mudgee Medical Centre
145 Church Street
Mudgee NSW 2850
Biography
Dr Matt Lyons is an orthopaedic surgeon whose practice combines the highest ethical and professional standards of care in order to provide a respectful and caring environment for his patients.
Dr Matt Lyons is an orthopaedic surgeon specialising in the hip and knee with a particular interest in difficult and complex joint replacement and revision hip and knee replacement following infection.
After receiving his medical degree with honours in exercise physiology from the University of New South Wales, Matt completed the Australian Orthopaedic Association Northside Sydney Training Program and Fellowship in 2009. To further his training, in 2010 he studied sports knee surgery at North Sydney Orthopaedic and Sports Medicine Centre and The Mater Hospital. He then spent another 12 months in Ontario, Canada, specialising in hip and knee joint replacement.
His high volume practice has enabled him to be involved in a number of prosthetic designs and he is actively involved in research with numerous peer-reviewed publications and presentations to his name.