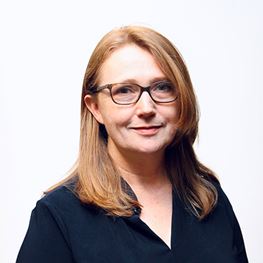 Areas of Interest
Breast Surgery
Breast Reconstruction Surgery
Benign Breast Disease
Malignant Breast Conditions
Diagnostics
Sentinel Node Biopsy
St Vincent's Private Hospital Northside, QLD
St Vincent's Northside Breast Health Centre
Level 1
St Vincent's Northside Education Centre
St Vincent's Private Hospital Northside
627 Rode Road
Chermside QLD 4032
T: (07) 3193 7373
F: (07) 3319 6727
St Vincent's Private Hospital Northside Consulting Suites
Level 5
North Lakes Specialist Medical Centre
6 North Lakes Drive
North Lakes QLD 4509
T: (07) 3193 7373
F: (07) 3319 6727
Biography
Dr Melinda Cook is a breast surgeon who treats people with benign and malignant breast conditions.
Dr Cook offers holistic support through all stages of her patients' cancer journey, collaborating with women and their families to find multidisciplinary treatments that best cater to each person's unique needs. As well as liaising with oncologists, physiotherapists, counsellors and breast care nurses, she also works closely with plastic surgeons to optimise aesthetic results following preventative or cancer-driven breast conservation and reconstruction procedures.
After graduating from the University of Queensland with a Bachelor of Medicine, Bachelor of Surgery in 1995, Melinda carried out her specialist surgical training at the Royal Brisbane and Women's Hospital. She undertook a fellowship in burns and trauma where she gained valuable experience in scar management, before pursuing her interest in breast surgery by completing a further year of training as the Ramsay Breast and Endocrine Fellow in 2005.