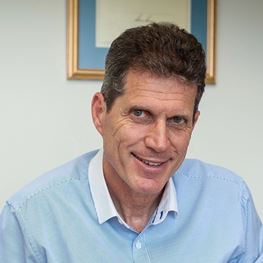 Areas of Interest
Hip replacement
Hip preservation surgery
Minimally invasive hip replacement
Birmingham hip resurfacing replacement
Knee replacement
Mater Hospital, North Sydney, NSW
St Vincent's Private Hospital Sydney, NSW
Suite 29, Level 7
Sydney Orthopaedic Specialists
Barker Street
Randwick NSW 2031
T: (02) 9650 4837
F: (02) 9650 4905
Biography
Dr Michael Solomon specialises in hip and knee surgery. He has subspecialist expertise in arthritis surgery of the hip and knee, arthroscopic knee surgery as well as joint preserving hip surgery to help prevent the development of hip arthritis.
Dr Solomon has performed over 10,000 hip and knee replacements and is recognised as one of the leaders in this field both in Australia and Internationally.
His interest in hip surgery includes the adult, teenager and paediatric age group with his recognised expertise in the treatment of hip disorders. This includes complex hip surgery, pelvic osteotomies, primary and revision joint replacement surgery, minimally invasive and bone conserving hip replacements including Anterior Approach hip surgery and Birmingham hip resurfacing. Anterior Approach Hip Surgery usually allows an earlier recovery and accelerated rehab without the need for any hip precautions. He is one of the few surgeons in Australia performing periacetabular osteotomies to preserve the hip joint that may delay or prevent hip arthritis.
Dr Solomon performs over 800 hip and knee replacements per year. It has been well reported in the Orthopaedic literature that high volume surgeons generally have fewer revision procedures than low volume surgeons when using tried and tested implants.