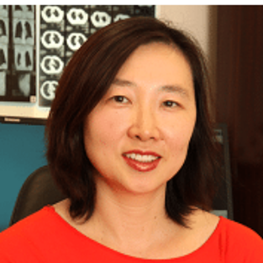 Areas of Interest
Breast cancer
Lung cancer
Palliative care
Skin cancer
Stereotactic radiation therapy
St Vincent's Private Hospital Northside, QLD
Icon Cancer Centre
9 McLennan Court
North Lakes QLD 4509
T: (07) 3453 0000
F: (07) 3453 0001
Biography
Dr Minjae Lah is an experienced radiation oncologist at St Vincent's Private Hospital Northside.
Dr Lah graduated from the University of Queensland and undertook her residency training at Royal Brisbane and Women's Hospital. After completing specialist training in radiation oncology in Liverpool, New South Wales,
Dr Lah returned to Queensland.
Since 2004, she has been practicing as a private radiation oncologist in Brisbane and is affiliated with the St Vincent's Hospital Northside, Greenslopes Private Hospital, Mater Private Hospital Springfield, St Andrews Hospital Ipswich and the Wesley Hospital Brisbane.
She is an executive committee member and present Treasurer of the Australasian Society of Breast Disease, and a senior lecturer at the University of Queensland. Dr Lah is the Radiation Oncologist Lead for Training and Education for Icon Group. In 2018, she obtained an additional fellowship in palliative medicine at Mater Cancer Care Centre, Brisbane to extend her care of cancer patients in the curative and palliative settings.
Her clinical experience covers a broad range of solid tumour malignancies with special clinical interest in breast, lung, skin and prostate cancers as well as stereotactic and palliative radiation therapy.