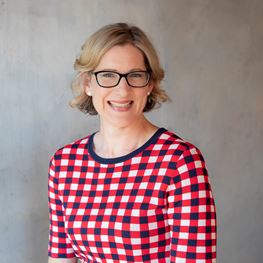 Areas of Interest
Diabetes (Type 1 and 2)
Thyroid disease
Obesity
PCOS
Osteoporosis
Mater Hospital, North Sydney, NSW
The Gallery, Level 2,
445 Victoria Ave,
Chatswood NSW 2067
T: (02) 9159 9158
F: (02) 9188 0684
Biography
Dr Monika Fazekas-Lavu is an endocrinologist consulting at Mater Hospital, North Sydney.
Dr Fazekas-Lavu completed her Bachelor of Science degree in biochemistry and microbiology in Canada. She moved to Australia to complete her medical degree at the University of Sydney. She undertook her advanced endocrine training at Prince of Wales Hospital and St Vincent's Hospital.
She regularly attends national and international endocrine conferences to ensure she provides her patients with the best of care, catering to their individual needs by remaining at the forefront of clinical advances in the field.
She has continuing research at the
Garvan Institute of Medical Research
looking at prevalence of diabetes and bone disease in heart and lung transplant recipients at
St Vincent's Heart and Lung Clinic
.