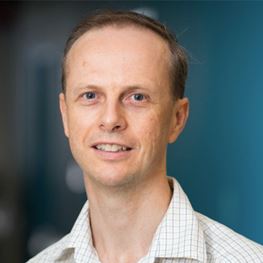 Prof Phillip Good
MBBS, FRACP, FAChPM, PhD
Languages: English
Areas of Interest
Palliative care
Research on clinical therapeutics in palliative care
St Vincent's Private Hospital Brisbane, QLD
Link Consulting Rooms
Level 1
Link Building
St Vincent's Private Hospital Brisbane
411 Main St
Kangaroo Point QLD 4169
T: (07) 3240 1387
F: (07) 3240 1287
Biography
Prof Phillip Good is a specialist in palliative medicine. He's passionate about seeing that his patients have the highest quality of life possible for as long as possible.
Prof Phillip Good has a particular interest in research involving palliative care patients, patient and carer experience, and palliative care for people from culturally and linguistically diverse communities.
Phillip received specialist training across Australia, then spent several years in Newcastle before returning to Brisbane. During this time he also completed a PhD on evidence-based palliative care at the University of Newcastle.
Phillip is the Director of St Vincent's Hospital Palliative Care Unit in Brisbane, offering both inpatient and home-based care. He also actively pursues his research interest in palliative medicine, and is currently appointed as an Associate Professor at the Mater Research Institute.
Affiliations & Memberships