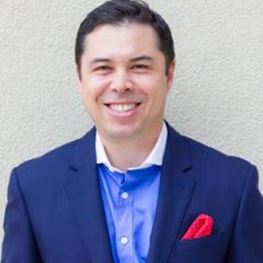 Areas of Interest
Keyhole spine surgery
Disc replacement surgery
Brain surgery
Motion preservation spine surgery
Mater Hospital, North Sydney, NSW
Suite 1.14, Level 1
Mater Clinic
25 Rocklands Road
Wollstonecraft NSW 2065
T: (02) 8320 7430
F: (02) 9954 9307
The Sydney Spine Institute
Suite 107
Burwood Medical Specialists
3 Railway Parade
Burwood NSW 2134
Biography
Dr Raoul Pope is an experienced neurosurgeon with a special expertise in spinal disorders and minimally invasive surgical techniques. Highly trained, he uses technological advances to help optimize patient outcomes.
Dr Raoul Pope is highly trained and operates in all aspects of adult cranial and spinal neurosurgery. He has particular interest in diagnosing and treating spinal tumours using minimally invasive surgical techniques. He firmly believes in the autonomy of the patient and strives to provide all the relevant information to guide the decision-making and treatment process. Raoul is head of the department of neurosurgery at the Mater Hospital and spearheads a high calibre team of dedicated neurosurgeons.
Raoul graduated from the University of Otago Medical School and worked at Christchurch Hospital as a resident medical officer before moving to Sydney as a neurosurgical registrar. He was awarded a neurosurgical fellowship of the Royal Australasian College of Surgeons and undertook addtitional specialist training as a fellow in advanced spinal surgery at the prestigious Foothills Medical Centre in Alberta (Canada).
Passionate about education, he is an adjunct clinical senior lecturer in neurosurgery and spinal surgery at the School of Medicine Sydney Campus, University of Notre Dame. Raoul is a fellow of the Royal Australasian College of Surgeons (RACS), a member of the Neurosurgical Society of Australasia (NSA), the International Society for the Advancement of Spinal Surgery (ISASS), the Society for Minimally Invasive Spine Surgery (SMISS), and the South Pacific Underwater Medical Society (SPUMS). He is also a member of the Australian Medical Association (AMA).