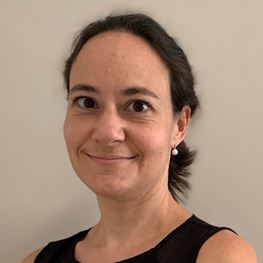 Specialities
Colorectal
General Surgery
Areas of Interest
Colonoscopy
Laparoscopic Colorectal and General Surgery
Complex abdominal wall/hernia surgery
Proctology
Complex Inflammatory Bowel Disease
Mater Hospital, North Sydney, NSW
Northern Sydney Colorectal Clinic,
AMA House,
69 Christie Street,
St Leonards NSW 2065
T: (02) 9436 4550
F: (02) 9436 4552
Biography
Dr Seton is colorectal surgeon that operates at the Mater Hospital, North Sydney. She has a special interest in complex colorectal and abdominal wall surgery and is part of the Northern Sydney Colorectal Clinic.
She consults in St Leonards as well as in Eastwood and is an active member of multi-disciplinary teams that discuss management of colorectal cancer inflammatory bowel disease and pelvic floor dysfunction that require coordinated care from multiple disciplines.
Dr Seton graduated from the University of New South Wales. She undertook her General Surgical training in the Northern Sydney Network and then post-fellowship colorectal training at Royal North Shore Hospital. She completed further colorectal training in the United Kingdom and was appointed as a locum consultant colorectal surgeon there, where she specialised in laparoscopic surgery for both benign and malignant disease.
At St Mark's Hospital, London (a world-renowned specialist gastrointestinal hospital), she gained experience in the surgical and multidisciplinary management of complex coloproctology, in particular intestinal failure & rehabilitation (working in the Lennard-Jones Intestinal Rehabilitation Unit, one of the United Kingdom's two accredited national reference centres for severe intestinal failure), and pelvic floor pathology (working with the United Kingdom's largest specialist biofeedback team and with the Sir Alan Parks Physiology Unit); alongside complex inflammatory bowel disease surgery, intestinal polyposis, abdominal wall reconstruction as well as advanced proctology.