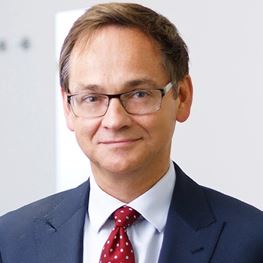 Areas of Interest
Breast cancer
Lung cancer and mesothelioma
Pancreatic and biliary cancers
St Vincent's Private Hospital East Melbourne, VIC
Suite 47
141 Grey Street
East Melbourne VIC 3002
T: (03) 9347 1547
F: (03) 9329 5387
Suite 316
55 Flemington Road
North Melbourne VIC 3051
T: (03) 9347 1547
F: (03) 9329 5387
Biography
Dr Richard De Boer is a Melbourne-based medical oncologist who treats people with breast and lung cancer. He is a compassionate communicator and will devise treatment plans to realise the best possible outcome.
Dr Richard De Boer is an accomplished medical oncologist with primary interests in breast and lung cancer. His breast cancer interest focus is on endocrine therapy and mechanisms of resistance, and treatment-induced bone loss and bone metastases. His lung cancer interests are targeted therapies, predictors of response/survival, and small cell lung cancer.
Richard completed his general medical training and then medical oncology training at the Royal Melbourne Hospital. In 1997 he undertook a three year breast and lung cancer clinical research Fellowship at the Royal Marsden Hospital in London. He returned to Melbourne in 2000 and since then has been a consultant medical oncologist working in both public and private practice.
Richard is actively involved in clinical research, and is the principal investigator in both local and international studies.