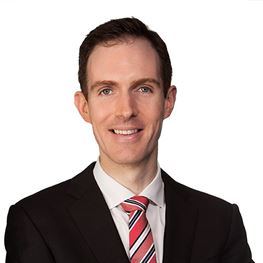 Areas of Interest
Hip surgery
Knee surgery
Foot surgery
Ankle surgery
Robotic assisted surgery
St Vincent's Private Hospital Northside, QLD
Bowen Hills Medical Specialist Centre
Suite 2 - 16 Thompson Street
Bowen Hills QLD 4006
St Vincent's Private Hospital Northside Consulting Suites
Level 5
North Lakes Specialist Medical Centre
6 North Lakes Drive
North Lakes QLD 4509
Wesley Rehabilitation Centre
Wesley Hospital
East Wing, Level B
451 Coronation Drive
Auchenflower QLD 4066
Biography
Dr Richard Hanly is an Orthopaedic Surgeon consulting at Chermside and North Lakes and performs procedures at St Vincent's Private Hospital Northside.
Dr Hanly specialises in reconstructive surgery of the lower limb. He subspecialises in hip and knee arthroplasty (including robotic assisted surgery), as well as foot and ankle procedures (including minimally invasive and advanced arthroscopic techniques).
Educated in Brisbane, Dr Hanly received a Bachelor of Physiotherapy (Hons) in 2002 and a Medical Degree in 2006 from The University of Queensland. He completed his Orthopaedic training in Queensland and was admitted as a Fellow to the Royal Australasian College of Surgeons in February 2015.
Dr Hanly spent 12 months in the Exeter Hip Unit of the Princess Elizabeth Orthopaedic Centre working under the team of leading hip surgeons; Mr John Timperley, Mr Matthew Hubble, Mr Jonathon Howell and Mr Matthew Wilson. He gained experience in complex primary and revision hip reconstruction and arthroplasty. Subsequently, he worked under Mr Ian Winson and Mr Steve Hepple in the Foot & Ankle Unit of the Avon Orthopaedic Centre in Southmead Hospital. The expert unit in Bristol has a strong focus in reconstructive procedures and arthroscopic techniques in foot and ankle surgery.
Affiliations & Memberships