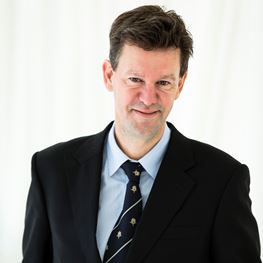 Areas of Interest
Minimally invasive spinal surgery
Scoliosis surgery
Physical rehabilitation
Mater Hospital, North Sydney, NSW
St Vincent's Private Hospital Sydney, NSW
Suite 402 St Vincent's Clinic
438 Victoria Street
Darlinghurst NSW 2010
T: (02) 8382 6470
F: (02) 8382 6469
Mater Clinic, Suite 1.05,
3-9 Gillies Street,
Wollstonecraft NSW 2065
T: (02) 8382 6470
F: (02) 8382 6469
Biography
Dr Parkinson has been performing minimally-invasive and complex spinal surgery for 18+ years and has built his reputation on his conservative approach.
Dr Parkinson was the first neurosurgeon in Australia to be trained in neurointervention, which includes percutaneous spinal approaches, same day microdiscectomies and brain aneurysm treatments. He routinely performs percutaneous spinal fusion surgery.
Richard trained in Sydney and embarked on a minimally invasive spinal fellowship at North-western Memorial Hospital, Chicago. He is the Clinical Director of Ispine Neurosurgery and is a Fellowship trained neurointerventional neurosurgeon and minimally-invasive ("keyhole") spinal surgeon.
He consults and operates from St Vincent's Private Hospital and The Mater Hospital. His areas of expertise include complex, multi-level spinal surgery, scoliosis surgery, disc and nerve surgery, spine and brain injuries in athletes and physical rehabilitation from spinal injuries.