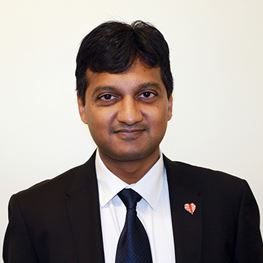 Dr Rishendran Naidoo
MBCHB, FC Cardio (SA), MMED, FRACS
Languages: English
Make a booking
Areas of Interest
Minimally invasive thoracic surgery
Thoracic surgical oncology
Surgery for valvular heart disease
Arterial revascularisation - coronary surgery
Atrial appendage occlusion
St Vincent's Private Hospital Northside, QLD
Brisbane Heart & Lung Surgery
Suite 303, Level 2
St Andrew's Place
33 North Street
Spring Hill QLD 4000
T: (07) 3832 8026
F: (07) 3839 3044
Biography
Dr Rishendran Naidoo is a cardiothoracic surgeon whose interests include minimally-invasive thoracic surgery, early and advanced lung cancer management and mitral valve repair.
After graduating from the University of KwaZulu-Natal Medical School in South Africa with a Bachelor of Medicine, Bachelor of Surgery in 1997, Rishendran concluded his specialist training in cardiothoracic surgery and became a Fellow of the College of Cardiothoracic Surgeons of South Africa in 2005. He subsequently undertook an additional Master's of Medicine in cardiothoracic surgery.
Since emigrating to Australia in 2008, Rishendran completed his Fellowship with the Royal Australasian College of Surgeons and now consults at hospitals across Brisbane. He is also passionate about educating future doctors and is actively involved in training junior doctors and cardiothoracic registrars.