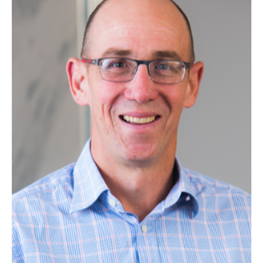 Specialities
Bariatrics
General Surgery
Upper Gi
Areas of Interest
Upper GI surgery
Bariatric surgery
Reflux
Hernia & gallbladder surgery
Benign and malignant disease of stomach and oesophagus
St Vincent's Private Hospital Northside, QLD
Total Upper GI Surgery
Level 1
St Vincent's Northside Education Centre
St Vincent's Private Hospital Northside
627 Rode Road
Chermside QLD 4032
T: (07) 3350 2533
F: (07) 3350 2511
Total Upper GI Surgery
Level 5, Suite 502
Greater Springfield Specialist Suites
2 Wellness Way
Springfield QLD 4300
T: (07) 3350 2533
F: (07) 3350 2511
Biography
Dr Robert Finch is a General Surgeon operating at St Vincent's Private Hospital Northside in Chermside.
Most of Dr Finch's general surgical practice is in the field of bariatric and upper gastrointestinal procedures. He is a consultant surgeon at the Royal Brisbane and Women's Hospital. Dr Finch has a commitment to the highest standards of clinical surgery, including the technical aspects of surgery, pre-operative planning and post-operative care.
Dr Finch is also an advanced laparoscopic surgeon and actively participates in general on call and acute surgery. His surgical repertoire includes benign and malignant disease, and all malignant conditions are approached in a multidisciplinary way, with involvement of other specialists such as oncologists where this is required.
He is a regular participant and speaker at national and international meetings and is a member of the Australian and New Zealand sub specialty societies for upper gastrointestinal surgery. He is chairman of the morbidity and mortality committee and a clinical supervisor at the RBWH. He has a university appointment at the University of Queensland as a clinical lecturer in surgery and is actively involved in teaching medical students, junior doctors and surgical trainees.
Affiliations & Memberships