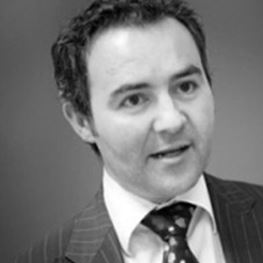 Areas of Interest
Breast cancer
Lung cancer
Brain tumours
Gastrointestinal cancer
St Vincent's Private Hospital East Melbourne, VIC
St Vincent's Private Hospital Fitzroy, VIC
Victorian Breast and Oncology Care
Level 2
166 Gipps Street
East Melbourne VIC 3002
T: (03) 9417 4666
F: (03) 9417 4498
Biography
Dr Ross Jennens is a Melbourne-based medical oncologist with a special interest in breast cancer. He has an empathetic and approachable manner respecting the right of people to make choices and decisions throughout their treatment.
Dr Jennens focus is breast cancer but he also treats a broad range of solid tumour malignancies, including lung and gastrointestinal cancers, as well as brain tumours.
Ross graduated from the University of Melbourne and completed his medical oncology training at the Peter MacCallum Cancer Centre and Royal Melbourne Hospital.
Ross is a consultant medical oncologist at Victorian Breast & Oncology Care consultants and was admitted to the Royal College of Physicians in 2003.
Affiliations & Memberships