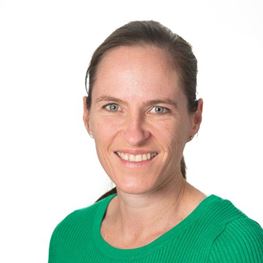 Dr Sheila Cook
MBBS, FRACP (Hons 1)
Languages: English
Specialities
Endocrinology
Maternity (Obstetrics)
Areas of Interest
Type 1, Type 2 & gestational diabetes
Thyroid, pituitary & adrenal disorders
Obesity & weight loss
Osteoporosis
St Vincent's Private Hospital Toowoomba, QLD
Suite 14
Toowoomba Specialist Centre
7-11 Scott Street
East Toowoomba, QLD, 4350
T: (07) 4588 6615
F: (07) 4588 6614
Biography
Dr Cook is an Endocrinologist and Obstetric Physician who has been practising in Toowoomba for 16 years. She strives to provide excellent holistic care for her patients in partnership with general practitioners, allied health team members and other specialists.
Dr Cook graduated from the University of Queensland in 1996 with a University Medal for a Bachelor of Medicine, Bachelor of Surgery. She then completed her Endocrinology and Obstetric Medicine at the Royal Brisbane and Women's, Mater and Princess Alexandra Hospitals. She has worked at Toowoomba Hospital since 2005, where she served as the Director of Medicine and Deputy Director of the University of Queensland Rural Clinical School, and undertaken research into diabetes care and the effects of a lower carbohydrate diet on diabetes.
She has always enjoyed working closely with her general practice colleagues, initiating the world-first Physician in the Practice Clinic where she regularly visited over 30 general practices in the Darling Downs and partnered with over 120 general practitioners to care for patients and develop the diabetes and endocrine skills of her colleagues.
Dr Cook is passionate about lifestyle strategies that improve metabolic health, and personalizing this for her patients' goals – whether it be to improve diabetes outcomes, weight loss or health and quality of life overall. Dr Cook is a regular speaker at public meetings and national conferences.