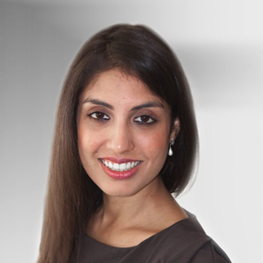 Areas of Interest
Hypertension
Pregnancy-related hypertension
Dialysis
Mater Hospital, North Sydney, NSW
Nephrology at The Mater
Suite1.03 , Level 1
Mater Clinic 4-6 Gillies Street
Wollstonecraft NSW 2065
T: (02) 9955 4913
F: (02) 9955 1247
Biography
Dr Shikha Aggarwal is a nephrologist working as a Visiting Medical Officer across a number of hospitals and has a particular interest in disorders that occur through pregnancy.
After graduating with Honours from Monash University, Dr Shikha Aggarwal completed her internship, residency and basic physician's training at Westmead Hospital. She was awarded her Fellowship with the Royal Australian College of Physicians upon concluding her specialist training in renal medicine.
Shikha has particular interest in pregnancy-related hypertension and is midway through a PHD which examines such disorders. She has worked at a number of leading hospitals across Sydney including Royal Prince Alfred Hospital, Royal North Shore Hospital, Prince of Wales Hospital, St George Hospital, Concord Repatriation General Hospital, and Wollongong Hospital.
Widely respected, Shikha works with expert scientists, doctors and professors from around the world, and her pioneering studies have been instrumental in her field. Recently published in a top American journal (Obstetrics and Gynaecology), Shikha's research was presented at the 2016 International Society of the Study of Hypertension in Pregnancy meeting in Brazil.