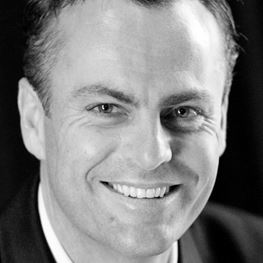 Areas of Interest
Hip and knee joint replacement
Knee arthroscopy
Soft tissue reconstruction of the knee
Trauma surgery
St Vincent's Private Hospital Sydney, NSW
Suite 712, Level 7
St Vincent's Clinic
438 Victoria Street
Darlinghurst NSW 2010
T: (02) 8382 6927
F: (02) 8313 2177
Biography
Dr Tim Small is an orthopaedic surgeon specialising in the hip, knee and orthopaedic trauma, and has broad experience utilising the latest techniques for hip and knee arthroplasty, and knee reconstruction.
After completing his medical training at the University of Auckland in 2002, Tim then completed his orthopaedic specialist training 2011 in Sydney.
In 2012, Tim undertook a 6-month fellowship in hip and knee reconstructive surgery at St Vincent's Hospital. This was followed-up by a 6-month advanced knee fellowship in London, during which time he gained extensive experience in the orthopaedic management of athletes from premiership football, national rugby and cricket teams. He then pursued an additional 6 months of advanced knee fellowship at the Sports Science Institute of South Africa in Cape Town.
He's a Conjoint Associate Lecturer at the University of New South Wales, has an active interest in research, and has presented at national meetings and been published in international journals.
Affiliations & Memberships