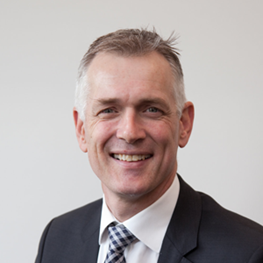 Areas of Interest
Hip and knee replacement/reconstruction/ACL
Hip arthroscopy
Open and arthroscopic gluteal tendon repair
St Vincent's Private Hospital East Melbourne, VIC
St Vincent's Private Hospital Fitzroy, VIC
Orthopaedic Sports Arthroplasty
Suite 5.1, Level 5
124 Grey Street
East Melbourne VIC 3002
T: (03) 9116 5566
F: (03) 9415 6348
Biography
Mr James Stoney is an orthopaedic surgeon consulting at St Vincent's Private Hospitals. His particular interests are surgery of the hip and knee, using advanced robot-assisted techniques to help people in pain achieve a better quality of life.
Mr James Stoney is an orthopaedic surgeon with expertise in complex primary hip and knee revision and replacement. His special interest is in cases compounded by a bone deformity or significant misalignment as well as damage to the joint. James has 20 years of experience in consultant practice and has been using robot-assistance to perform partial knee replacement for the last 3 years to help produce a more precise implantation of the prosthesis. He offers the full spectrum of treatment for other knee and hip conditions such as knee ligament reconstruction, hip and knee arthroscopy and patellofemoral disorders.
James initially trained in Melbourne and then spent 18 months in Bristol, UK completing an advanced training in hip and knee surgery. He remains actively involved in research.
Affiliations & Memberships