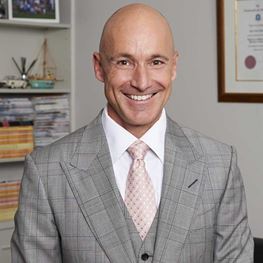 Specialities
Bariatrics
General Surgery
Areas of Interest
Laparoscopic Surgery
Upper Gastrointestinal Surgery
Colorectal Surgery
Gastroscopy and Colonoscopy
St Vincent's Private Hospital Werribee, VIC
Biography
Jason has a reputation for his excellent personable skills, which, when combined with his expertise and knowledge in his field gives him a wonderful bedside manner that countless patients have commented on.
Based in Melbourne, Australia, Mr Jason Winnett is the founder and director of The Winnett Specialist Group, which was founded in 2010. Jason's primary areas of expertise include laparoscopic bariatric surgery, laparoscopic inguinal, femoral, incision hernia repair, laparoscopic cholecystectomy, appendicectomy and laparoscopic colorectal surgery.

A practicing surgeon with over 20 years experience, Jason Winnett has performed over 2,500 weight-loss surgical procedures, 20,000 endoscopic procedures and has successfully treated thousands of patients with obesity or weight-related issues.

In a discipline where many surgeons are very clinical, and simply view their patients as a "case number", Jason is an exception. He likes to learn about his patients – their families, their lifestyle, their hobbies, where they work – because this not only helps him to form a far more accurate picture of the individual he is treating, but it helps put his patients at ease.

Jason is a fellow of the Royal Australasian College of Surgeons and is a member of the Australian Medical Association. He is also a member of the Gastrointestinal Society of Australia and a Post Graduate of the Medical Council of Victoria. He is also a member of the ANZMOSS (Australian & New Zealand Metabolic and Obesity Surgery Society).